Believe it or not, feeling lonely is an opportunity for personal growth.
Everyone has experienced loneliness at some point in their life. Maybe when you were young, you moved away from your school and friends and had to start all over again. Or perhaps a good friend recently distanced himself emotionally. Loneliness can be painful, and leave you feeling empty. There isn't an instant fix for loneliness, but if we shift the way we approach it, we can discover that those empty feelings actually offer incredible opportunities for personal growth.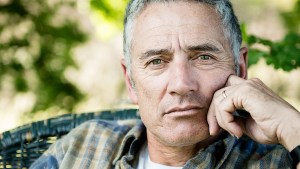 Read more:
Middle-aged, male and lonely: 4 things men can do to feel less alone
Dr. Tara Well, a psychology professor at Barnard College of Columbia University, studies motivation and the ways people manage their emotions and perceive their relationships. Instead of focusing on how to "fix" the problem of loneliness, Dr. Well emphasizes that we should accept it as a part of life and focus instead on personal growth. Whether you're fighting against the fear of loneliness after graduating from college, moving away from family, or are just disappointed in your lack of weekend plans, these five tips from Dr. Well's research can help you move past the fear of being by yourself.
1. Ask "what" instead of "why"
If you're lonely, you can often find yourself asking questions like: Why is this happening to me? Why am I feeling so left out and empty? To take a step towards learning from the loneliness in our life, Dr. Wells says that we have to stop asking why. "Believing we can prevent unpleasant things from recurring by finding out why they happened in the first place may seem like a good idea, but it can actually send us down a rabbit hole of blame and criticism — and it makes us feel worse, according to research on rumination," she writes.
Instead of asking "why" questions, Dr. Wells recommends asking "what" questions. "Asking 'what' keeps us open to discovering new information," she says. "Next time that you feel loneliness creeping into your life, don't ask "Why I am always lonely." Instead, try asking yourself "What should I learn from this situation?"
This simple shift in how we discover what's at the root of our loneliness will make learning from the experience much easier.
2. Know where your fear of loneliness comes from 
When we were born, we needed everything from our parents — from shelter to food, we were completely reliant on someone else. When you leave a baby by himself — even if you're just stepping into another room to grab something quickly — he can experience a feeling of abandonment. When you come back in the room, the feeling quickly dissipates and he realizes he wasn't really alone. But sometimes, that fear of abandonment we experience when we're little can continue into our adult lives, too.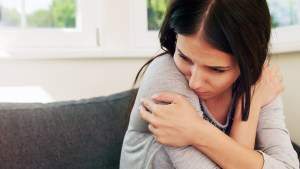 Read more:
Don't be afraid to be alone! It's a natural state of being
"As children, we may have felt that we needed to cling to our caregivers no matter what, or else they'd abandon us," Dr. Wells writes. "These helpless childhood feelings can resurface when we feel lonely as adults. The attachment alarm can be set off by the departure of a romantic partner, or even a huggable roommate. Their absence can trigger our bodies to go into a sort of chemical withdrawal — which can be very painful emotionally, and have the intensity and urgency we felt as children. It can feel like we're going to die. This is the feeling that many adults fear most about being alone. It's important to remember we're grow-ups now with more choices and far less dependency on others. The alarm is outdated and no longer accurate; the urgency will subside. As children, we could be abandoned, but as adults, we're merely left: It hurts, but it's seldom life threatening."
3. Resist the urge to indulge in quick fixes
When you're lonely, it can be easy to turn to things in your life that will give you a quick cure to the empty feelings. I know a good vanilla latte and book always cheers me up when I'm feeling alone. But even though things like food, drinks, or some old fashioned retail therapy may take the edge off of the gnawing, empty feeling inside, these things only offer short term relief (and we often regret the decision later!).
Instead of turning to quick fixes when we're faced with loneliness, Dr. Well recommends resisting the urge to fix loneliness. "Having a sense of contentment and accepting loneliness without an urgent need to alleviate it — psychologists refer to this as having a high level of impulse control, using cognitive processes to observe and inquire rather than act from our distress," she writes. "This is the key to growing and developing healthy relationships with others — and with ourselves."
4. Take healthy risks
When you're going through a big life change alone, there is a feeling of loneliness during big transitions. Whether you're moving alone to a new city or starting a new job without a familiar face in the office, feeling lonely can leave you grasping for anything familiar. Instead of drawing into yourself during times of lonely transition, take some healthy risks. Say hello to your neighbors when you've settled into your new apartment, or go to the after-work social happy hour at the end of your first week on the new job.
"By trusting yourself and knowing when to let go, you can make the change in your life you so desire to make and see your loneliness as temporary, an unsupported moment," Dr. Wells writes. "Ironically, doing it alone for yourself from your deepest knowing may attract people to you who'll admire and respect you for having the courage to stand for what you truly believe in."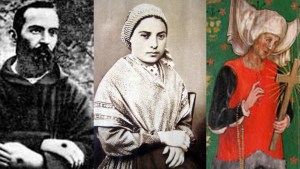 Read more:
How to be an introvert and still change the world
5. Reject the idea that being alone is always a bad thing
If you're surrounded by friends and family, you'll still experience loneliness from time to time.  Even if you're in a romantic relationship, one person (even if they're the one we're meant to spend the rest of our life with!) isn't going to take away all feelings of loneliness in our life.
"We're conditioned to look outside ourselves for happiness and to quell feelings of loneliness — but it's not possible for others, no matter how much they love us, to completely (and continuously) satisfy us with their total presence and loving attention," Dr. Wells writes.
Loneliness is a part of the human condition and it's nothing that one person can solve. Instead of expecting friends, romantic relationships, or family to take away all the lonely feelings in our lives, we have to embrace times of loneliness and allow them to help us to grow.