Your attitude about clothes can be toxic -- here's how to keep it healthy.
Need an idea for Lenten almsgiving?
Help us spread faith on the internet. Would you consider donating just $10, so we can continue creating free, uplifting content?
Make a Lenten donation here
A few days ago, I read the news of the death of the Spanish influencer Celia Fuentes (a model and Instagram star) at age 27. And I started thinking about how we can get obsessed with looking "perfect" and end up taking things too far. I wondered whether loving fashion too much could make us slaves to it. Is it the clothes or is it us?
So I decided to look for these five red flags that various experts and magazines have said are a sign that we are in a toxic relationship with our wardrobe.
You're emotionally drained
They say your relationship with your significant other should bring happiness and satisfaction, and I think it's the same with clothes. In what sense? You should wear pieces that make you feel attractive, happy, and comfortable in your skin, not necessarily the ones that are currently trending. This will save you money and keep you from the stress of rushing to the store before the item sells out or being unable to enjoy a piece (you've barely taken a selfie with the new sweater and now you have to buy the bag that this or that designer put out and, oh no, it doesn't match the sweater so now you have to buy another to get the total look … it's insane!).
And if you're using a type of outfit only because other women are wearing it, then your love for fashion is making you a follower and it's not letting you be yourself. You are just putting on the appearance of being someone you're not in order to meet someone else's expectations. And that's wrong.
Nor are you allowed to torment yourself because a certain dress doesn't fit you anymore. Yes, it's normal to feel a little upset or frustrated in the moment (like a little "couple's squabble"), but it should not last long. Instead, think: if this dress doesn't fit me well, it's because it's not for me, and there are many other fish in the sea, so to speak. Just like with men.
Your social and work life are affected
Always arriving late to work because you feel like nothing looks good on you, not going to a party because you have nothing to wear or because you're afraid the other women will look better than you (even when you already spent hours trying on everything in your closet), not enjoying going out with your friends because you're more worried about keeping your heels safe from scrapes or because you don't want to sweat in your new silk blouse, taking longer to pick your outfit for that important work meeting than you do actually making your presentation … Your life is revolving around fashion, and it's putting you in a bad mood and getting in the way of your interactions with others. Remember, every healthy relationship has to have a balance.
Read more:
How shopping for sales messes with our minds
You fight a lot
I'm not talking about the typical conflict of "what am I going to wear?" that happens every morning, or the times when we ask our best friend to help us pick our the best look for our long-awaited first date. That's totally normal. I'm talking about when nothing you put on satisfies you, when you feel like everything you try on looks bad all the time, when shopping feels like a punishment, and when getting dressed becomes a nightmare because you don't feel happy or satisfied no matter what you wear or what compliments you receive.
You have to hide things
In toxic couples' relationships, hiding things usually takes the form of lying or telling half-truths in order not to bother the other person, or to avoid retaliation. In the case of fashion, I see it as using clothes in order to uphold a façade, or buying clothes in order to fill other holes in our heart. Or it could be hiding in a more literal way, such as using such restrictive shape wear that we almost can't breathe in because we're obsessed about eliminating a love handle. Of course, I'm not saying you can't buy Spanx for a certain occasion, but if you can't wear that skirt without wrapping yourself up in elastic or sucking in your gut all the time, and if you haven't finished putting it on and you're already thinking about what a relief it will be to take it off, then it's time to let it go.
People say you don't look like yourself
It's one thing to try new styles and dare to leave your comfort zone, and it's another to completely lose yourself in order to fit a factory prototype that has nothing to do with your likes, body type, personality, or needs.
Although some people might think it's superficial, the truth is that when you don't feel comfortable with the way you look, your mood and even your attitude can change for the worse.
If you feel like you have to dress a certain way to please someone else, if you feel pressured to have the latest and greatest, if you buy pieces just because you saw them on Instagram, and if you feel more negative than positive when you stand in front of your closet, then be careful … because yes, you might have a toxic relationship with fashion, and you'll have to analyze what's behind all that.
While I believe that the fashion industry can induce or contribute to certain behaviors (that's why they invest so much in advertising), there is also a personal psychological factor that can't be dismissed, and we have to recognize it in order to avoid ending up like Celia Fuentes, whose social media accounts showed her as a happy fashionista with all her photos and phrases. Unfortunately, she is not the first or the last girl whose doesn't really have a life like what she shows to the world, and that's also something to think about for all of us who compare ourselves to what we see posted on social media. In the end, a lot of those beautiful images might be nothing more than a mirage.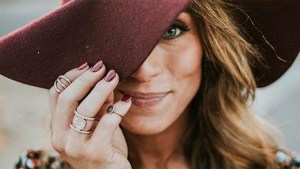 Read more:
Showing the beauty of vulnerability on Instagram (PHOTOS)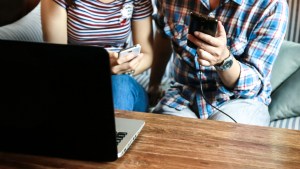 Read more:
Why we shouldn't give in to "group-think" online
This article wasoriginally published in the Spanish edition of Aleteia and has been translated and/or adapted here for English speaking readers.