Every season I fall for these little lies.
It's the last one left so I have to buy it now.
In the midst of all the clothes on the rack, I notice one that is very cute and costs … almost nothing. Could it be that after several days of sales, I'm the only one who discovered it hanging here on the clearance rack? Of course, I have to try it on. Oops, first make sure it has no defects. Or that the label corresponds to the actual size of the garment. Make sure it has all its buttons, that there is no stain on the neck, and that the fabric is not damaged. I don't want to be a spoiler, but maybe you just saw it because they just put it on the rack … and tomorrow they'll pull out another hundred that are just like it! Remember that the clearance rack is constantly moving, and the store employees are always replenishing the clothes.
It's half-price. I'd be dumb not to buy this.
Let's use our master's degree in math here. It's not that you're saving, it's that they earned twice as much at the beginning of the season. In fact, fashion businesses usually calculate around 60 percent over the manufacturing cost when they put an item on sale for the first time. Just remember that the discounts are already in the seller's mind from the start because they are part of the sales campaign.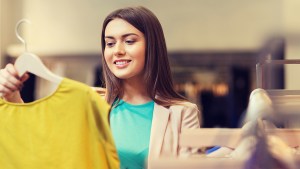 Read more:
How to shop smart during summer sales to enrich your wardrobe year-round
It doesn't fit right now, but I'll lose weight.
It's the perfect skirt. Or an amazing jacket. You try it on and, well, the zipper won't close. You remember all the fast food hamburgers that should never have crossed your path, but now it's too late. If it's a pair of jeans, you pull and squeeze, but you can't button the waist. (Is breathing optional?) You start to see if the button could be moved. Then you see that it's a hip problem overall. But that jacket or skirt (or whatever) must go home with you and you're not willing to give in.
So you decide that there will be Plan B: "I'm going to lose weight and I'll fit into it later. The diet starts tomorrow." Well, I won't tell you not to do it, but if I were you, I'd start thinking about which friend would be happy to get that garment as a gift next year, because not only will you have failed to lose the weight, but you will have put on an extra couple of pounds. You'll look like such an awesome gift giver, because you'll give it away with the tag still on!
I'm the only one who discovered this hidden treasure.
So you think you have a telescopic eye and can see more than all the rest, right? Well, it's probably time to tell you that the marketers have already thought of everything: where the customer goes in the store, what she can see, whether she stops blinking because she's so intent on seeing everything around her, what height the clothes have to be at so that she can reach them easily … There are even companies that make fragrances for stores. Note: when you go, "they" come back.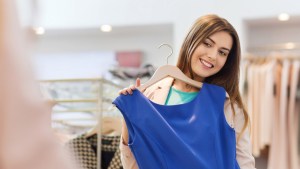 Read more:
5 Strategies for becoming a smarter shopper
I got a steal on something I saw on my way out at the register.
Right near the register, stores often display items that cost just a few dollars. You'll find hair accessories, bracelets, handkerchiefs, marked down earrings. These are things you can do without (and at home you already have 27 of the same kind), but those expert marketers have got you again: you are on an emotional high, so even if it's summer and they put a pair of gloves next to the register, you would probably want to buy them.
In addition, these types of accessories usually come in a variety of colors, so you may end up buying several … hasn't it happened to you? This one because it matches that, this one because it would match with the other …
Those all-knowing marketers know that you have not blinked all this time because you wanted to devour everything with your eyes, but at the moment of paying, suddenly your ability to blink is restored because you start to realize what it all costs: you see the strip of paper that the cashier gives you, and you wonder how it could possibly cost that much. But as there is a line of people behind you waiting to pay, you decide not to review (i.e., cut) any of the items and you keep everything you bought. The bracelets and hair accessories will meet the same fate as all those candles and souvenir mugs: when they get home, they will spend three days on the bedside table and then will end up in a drawer.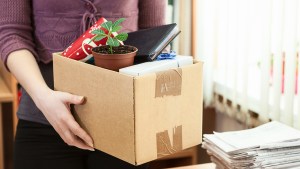 Read more:
Overwhelmed by clutter? 5 ways to get a more minimalist mindset
I'm making out like a bandit — I bought a ton of stuff in 20 minutes.
Oops, the alarms are ringing. Have you checked the fabric? Maybe it has to be dry cleaned. Or maybe it's more suited for winter, but with the air conditioning in the store, you just didn't notice. You get home and you see that it is a short sleeve blouse but it's made of synthetic/plastic fabric that will guarantee you'll be hot and uncomfortable. Now you'll either have to wear it and sweat or wait three months and end up having to go buy a jacket!
It originally cost $200 more, how could I not grab it up?
We love to ask how much an item cost originally and we rejoice when they tell us the starting price. Mind you, even if the percent of savings is huge, start the calculator/mental appraiser to see if what you are really going to pay is inexpensive.
For this price, I'll buy two!
Okay, but now you've spent twice as much. And did you really need that? Unless it's a basic item (a white or black t-shirt, for example), I don't recommend it. Much less if they are sneakers, sandals, printed or seasonal clothing. Next year it will be out of fashion and you, with a Bridget Jones face, will be stuck in it for double the time!
Read more:
Are You Stylish, or Just Fashionable?
The clearance rack is shrinking so I need to act fast.
Careful, sometimes the sales are like the night of the undead. The stores resurrect garments not just from this year but from everything accumulated so far this century. Things that are already outdated reappear. In the store, they look like a good deal. But then when you actually go out wearing it, you find yourself sporting a vintage look that you weren't quite planning to wear …
Any of these little fibs sound familiar?
This article was originally published in the Spanish edition of Aleteia and has been translated and/or adapted here for English speaking readers.