A simple prayer that packs a powerful (spiritual) punch
Many are familiar with the Jubilee Medal of St. Benedict, a sacramental of the Church that is known for its ability to protect against demonic influences.


Read more:
The Liberating Power of the St. Benedict Medal


Embossed on the medal is a powerful prayer that can be said on a regular basis. It is quite simple and easy to memorize. The St. Benedict Medal prayer is a great gift from the Church for anyone who wants to invoke the divine assistance of God to free them from the grasp of Satan.
On the back of the medal, within the cross at the center, are the following letters that represent a Latin prayer against Satan:
C. S. S. M. L. (Crux Sacra Sit Mihi Lux): "The Holy Cross be my light"
N. D. S. M. D. (Non Draco Sit Mihi Dux) "May the dragon never be my guide!"
Around the edge of the medal are more letters that stand for the Latin exorcism prayers:
V. R. S. (Vade Retro Satan): "Get away, Satan"
N. S. M. V. (Not Suade Mihi Vana): "Never tempt me with your vanities!"
S. M. Q. L. (Sunt Mala Quae Libas): "What you offer me is evil."
I. V. B. (Ipse Venena Bibas): "Drink the poison yourself!"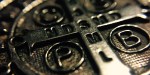 Read more:
3 things you need to know about St. Benedict's medal