Roosevelt encouraged his soldiers to read the Bible and find strength in its pages.
Need an idea for Lenten almsgiving?
Help us spread faith on the internet. Would you consider donating just $10, so we can continue creating free, uplifting content?
Make a Lenten donation here
Among the many items issued to soldiers of the Second World War, Christians received a pocket-sized volume of the New Testament and Book of Psalms that included a strong exhortation from President Franklin D. Roosevelt. It was a personal letter, one that encouraged the new recruit to use the Bible as a source of strength.
To the Members of the Army:As Commander-in-Chief I take pleasure in commending the reading of the Bible to all who serve in the armed forces of the United States. Throughout the centuries men of many faiths and diverse origins have found in the Sacred Book words of wisdom, counsel and inspiration. It is a foundation of strength and now, as always, an aid in attaining the highest aspirations of the human soul.Very sincerely yours,Franklin D. Roosevelt 
If that wasn't enough to raise a soldier's spirits, the Chief of Chaplains of the United States Army wrote another encouraging note that is found in the back of the volume.
A soldier who knows the Word of God and honestly tries to observe His laws is a man of power and influence among his fellows and exalts his military service to the high level of religious faith, courage and loyalty.
Besides the Scripture texts, the Catholic version of the book also included various daily prayers and even a "Mass-Clock Prayer" that could be said by the soldier to unite himself spiritually to a Mass being said anywhere in the world.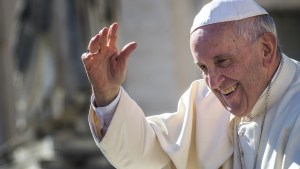 Read more:
Pope says contact with Scripture will bring you two qualities you might need today
The military-issued Bible is a great reminder of the importance of daily reading the Scriptures. If a soldier in the midst of war can find strength in it, then surely we should do the same in our daily "battle" against the powers of darkness. We indeed are part of the "Church Militant" here on earth and are exhorted by St. Paul to "Put on the whole armor of God, that you may be able to stand against the wiles of the devil" (Ephesians 6:10-11).
And what does St. Paul say is the sword every Christian should have? "The sword of the Spirit, which is the word of God" (Ephesians 6:17).
—
Watch below a brief video from the Museum of the Bible highlighting the World War II Bible, including one that was used by Babe Ruth.
Read more:
The Most Highly Decorated Chaplain in U.S. Military History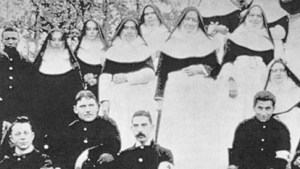 Read more:
The nuns of the American Civil War