A glimpse into the cartography practices of indigenous Central Americans
The Library of Congress announced that they have acquired the Codex Quetzalecatzin, also known as the Mapa de Ecatepec-Huitziltepec, the Codex Ehecatepec and Huitziltepec, or the Charles Ratton Codex. This rare, colored manuscript was in a private collection for nearly 100 years and has now been digitized so that it might be studied by scholars all over the world.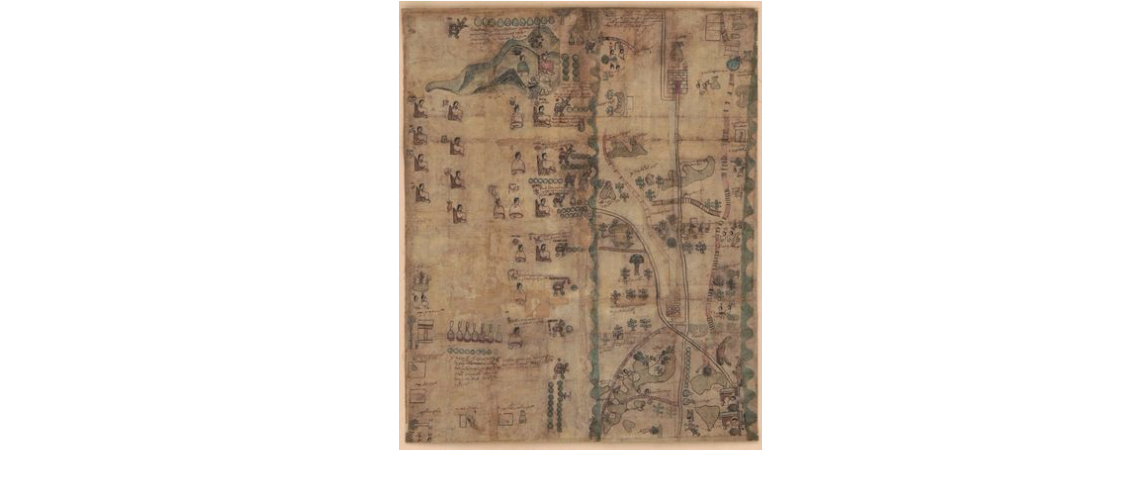 The Library of Congress explains that the manuscript relates the extent of land ownership and properties of a family line, which was one of the most common topics for codices made in this era, between 1570 and 1595.
Like many Nahuatl codices and manuscript maps of the period it depicts a local community at an important point in their history. On the one hand, the map is a traditional Aztec cartographic history with its composition and design showing Nahuatl hieroglyphics, and typical illustrations. On the other hand, it also shows churches, some Spanish place names, and other images suggesting a community adapting to Spanish rule. Maps and manuscripts of this kind would typically chart the community's territory using hieroglyphic toponyms, with the community's own place-name lying at or near the center.
The figures and colors of the codex reflect the artistic styles found in indigenous books from Mesoamerica and uses pigments which were naturally extracted, such as Maya Blue and cochineal.
The Codex Quetzalecatzinis an important addition to the Library of Congress, because it gives us insight into the early history of European contact with early indigenous Americans. It is one of only about 450 surviving Mesoamerican pictorial manuscripts, and fewer than 100 of those predate 1600.