Bring the heart of Christmas to your home this year with these wonderful designs.
The Nativity scene represents a very important moment for Christians: the birth of Jesus Christ. Before the Christmas celebrations begin, we get a lot of pleasure in preparing our homes for the big day. However, there's nothing more special than when we place our Nativity scene under the tree, on top of a fireplace, or a special place dedicated to the Holy Family.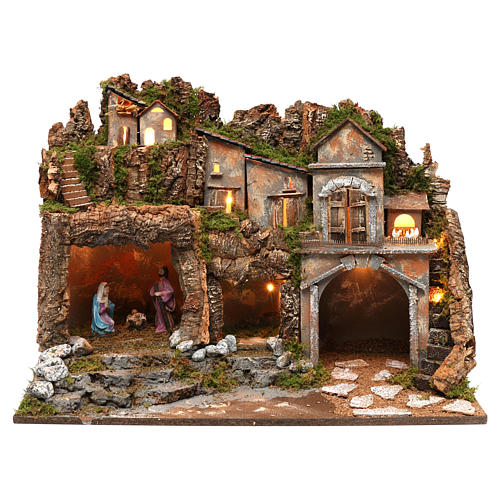 Read more:
Nativity sets for Advent

Over the years the creche has evolved, becoming a source of inspiration for many designers. The starting point is the simple stable where Joseph and Mary found refuge, accompanied by baby Jesus placed in a manger, a crib, or on a pile of straw, and, according to custom, characters such as the Three Wise Men, the shepherds, as well as some animals. And for those with young children, a favorite toy can often be found among the all the characters coming to welcome the Messiah!
While the more rustic designs have retained their authentic charm, complete with figurines, contemporary designs have adopted a simplified, minimalist approach with subtle colors and shapes. So we've put together a collection of 9 unique models to choose from, with one point in common: they all remain true to tradition in representing Christ's birth.
Nesting dolls
The Nativity adaptation of the famous Russian Matryoshka dolls is simple but oh so sweet. Not only do they look the part, they're also great as a toy too. Stack them inside each other for easy storage and keep them all safe for years to come ($26 for a set of five, Amazon).
Crocheted Nativity set
Handmade in Vietnam, these cozy little figures stand 2.5 in. tall. Not only are these super cute crocheted characters perfect for winter decor, they are also fair trade ($39 from Yonder Star).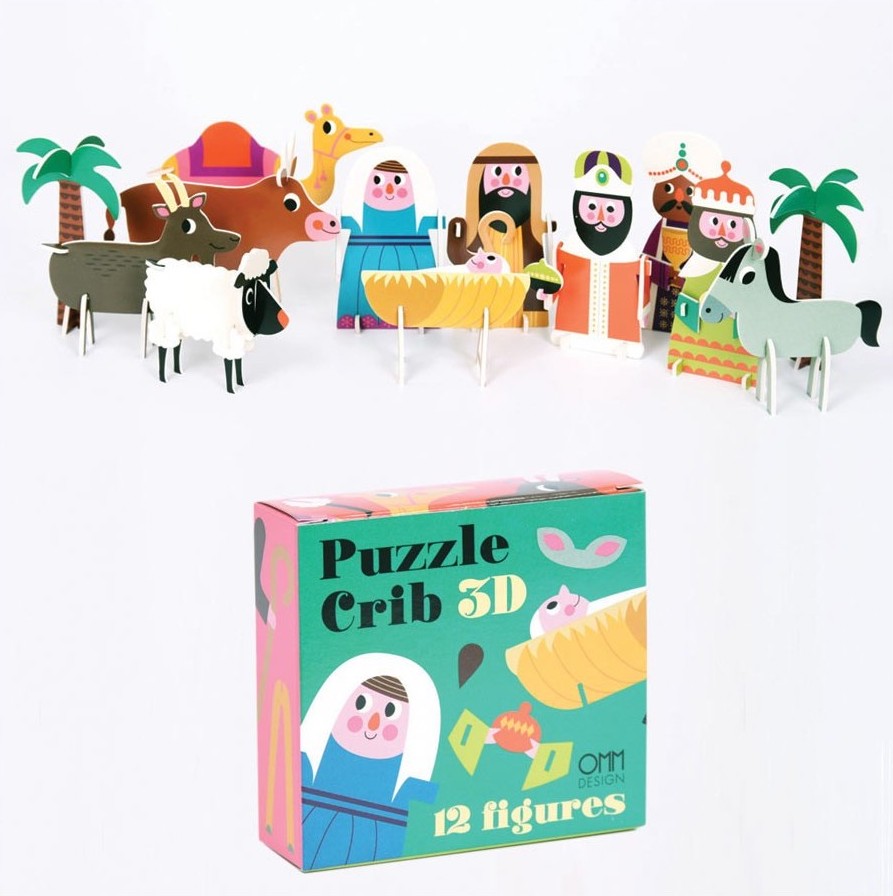 3D Nativity puzzle
Designed by Ingela Arrhenius, this pretty creche is both colorful and original. Build the model with four hands (or more) while you share the story of the Nativity ($14 for a set of cut-out cards representing Mary, Joseph, Jesus, the Magi, five animals and two palm trees – each figure stands at around 3 in. high, Huset-Shop).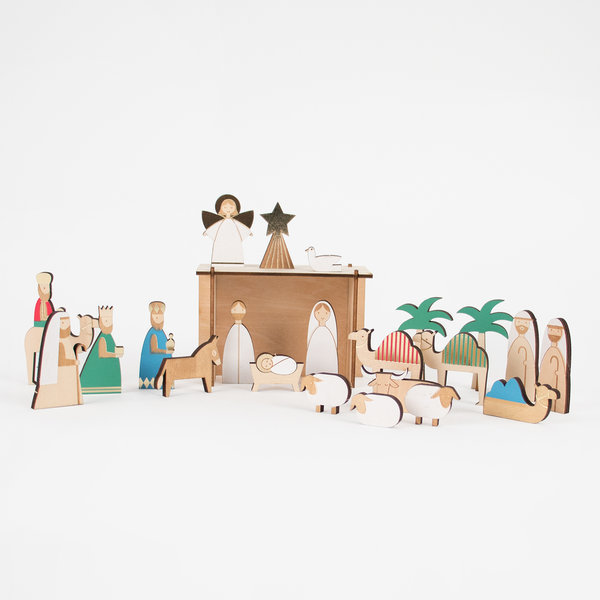 The Advent Nativity set
We love the idea of building a creche while waiting for Christmas! Following the same principle as the Advent calendar, discover the different characters as they emerge each day. A precious way to relive the birth of Jesus ($30 for 24 wooden figures, Meri Meri).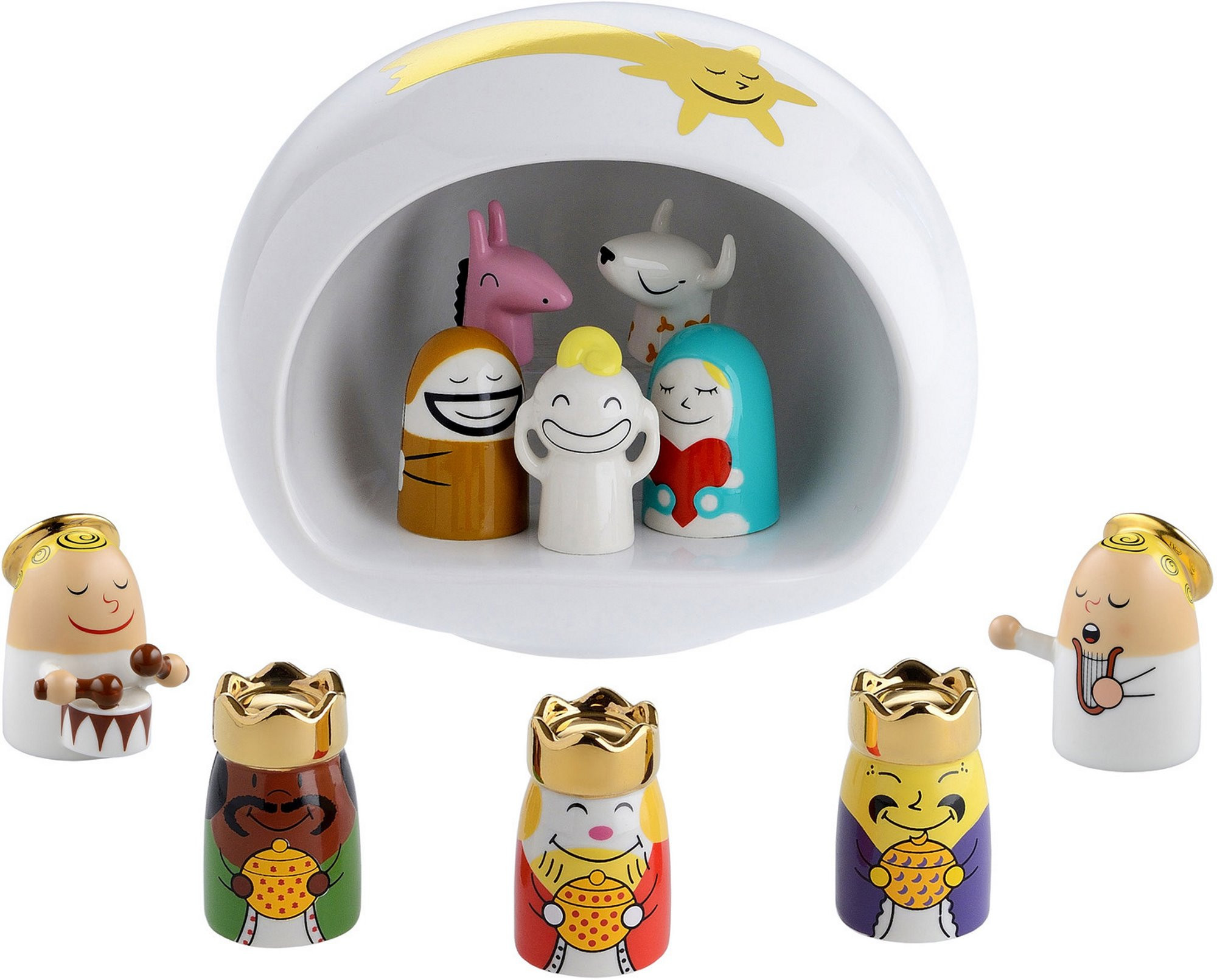 A china Crèche
Contemporary and colorful, this Alessi creche created by comic designer and musician Massimo Giacon revisits the birth of Christ in a joyful spirit. A little treasure that you can look forward to getting out each Christmas ($91 for 10 hand-painted china figurines — Crèche Presepe Alessi, Amazon).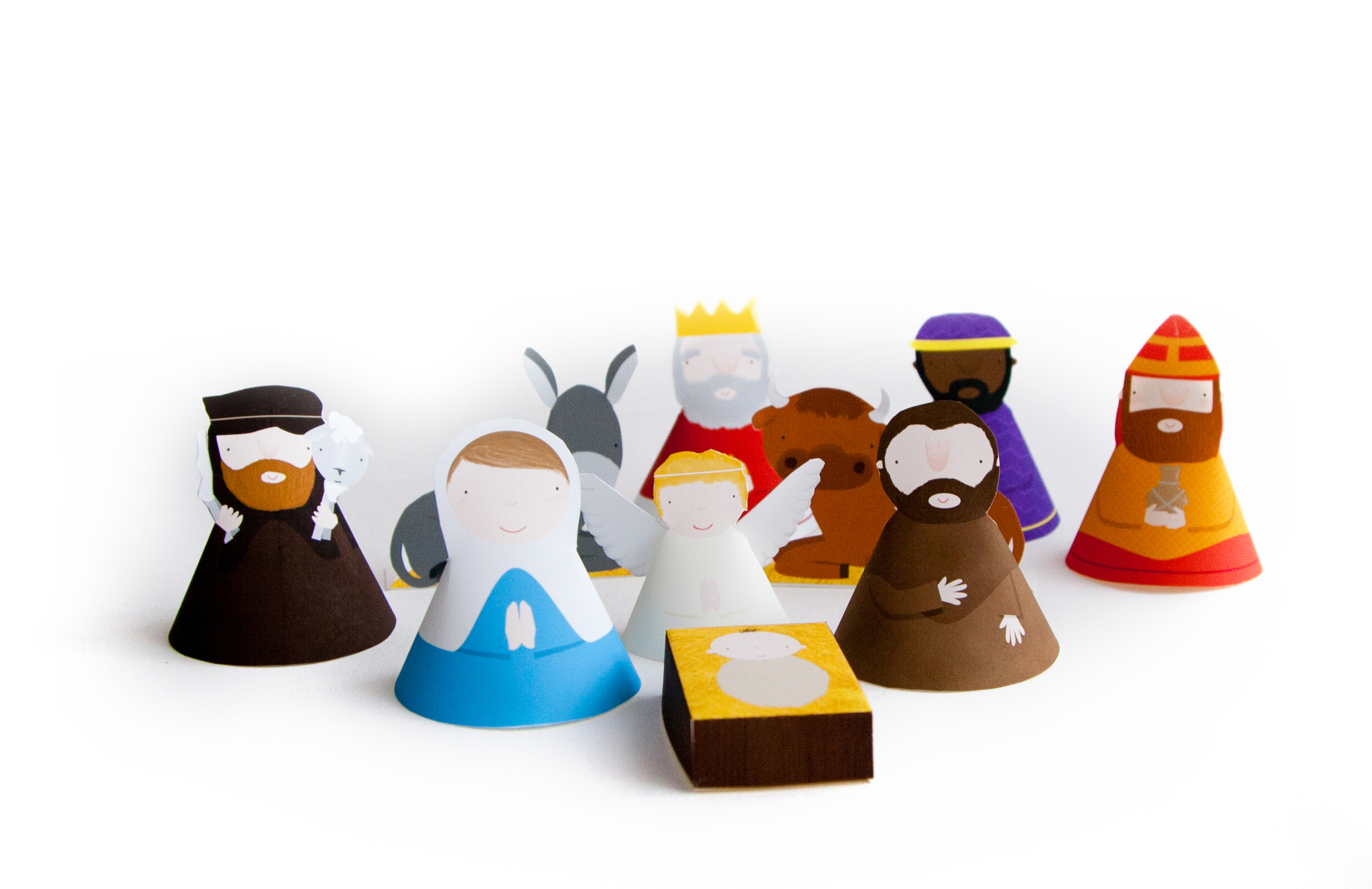 DIY nativity set for kids
A great activity for kids age 6+, just cut out these joyful and kind characters designed by Marloes de Vries that you can print off for free at home. With a pair of scissors and a spot of glue, you can assemble your very own Nativity scene. Just follow the instructions that de Vries shares on her blog and you'll be ready to welcome Jesus on December 25.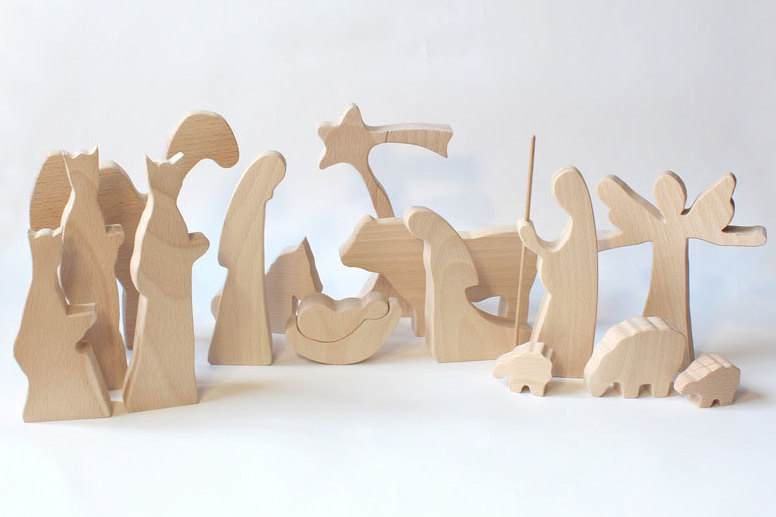 Stylish wooden Nativity set
There's a pure beauty to this basic wooden creche made from beech. With its elegant and stylish touch, this timeless and unique crèche should be treasured for years to come ($113 for a 15-piece handmade set, Loving Wood).
Melissa and Doug Nativity set
The four-piece stable with 11 wooden figures is perfect for explaining the Christmas story to younger children. The sturdy set will be a child's favorite as they learn the wonderful story of how Jesus was born in a lowly stable ($21 from Amazon).
A cheery Christmas Nativity set
A bright and cheerful Nativity set that comes complete with the star of Bethlehem. The wooden set that comes with 10 naïve figurines will add a touch of festive charm to your Christmas decoration ($15, Target).