We're already looking forward to reading these intriguing titles, and pre-ordering our copies.
A legendary songwriter's final poems. A psychologist-turned-celebrity's roadmap for navigating modern chaos. A New York Times columnist's analysis of Pope Francis.
These are just some of the intriguing books scheduled to release next year. Check out my list of eight titles to watch for in 2018.
1) Why Liberalism Failed
Author: Patrick Deneen
Release Date: January 9, 2018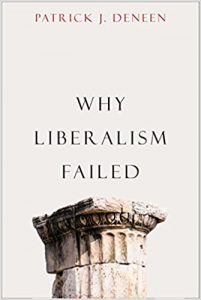 "Has liberalism failed because it has succeeded?
Of the three dominant ideologies of the 20th century—fascism, communism, and liberalism—only the last remains. This has created a peculiar situation in which liberalism's proponents tend to forget that it is an ideology and not the natural end-state of human political evolution. As Patrick Deneen argues in this provocative book, liberalism is built on a foundation of contradictions: it trumpets equal rights while fostering incomparable material inequality; its legitimacy rests on consent, yet it discourages civic commitments in favor of privatism; and in its pursuit of individual autonomy, it has given rise to the most far-reaching, comprehensive state system in human history. Here, Deneen offers an astringent warning that the centripetal forces now at work on our political culture are not superficial flaws but inherent features of a system whose success is generating its own failure."
2)  12 Rules for Life: An Antidote to Chaos
Author: Jordan Peterson
Release Date: January 23, 2018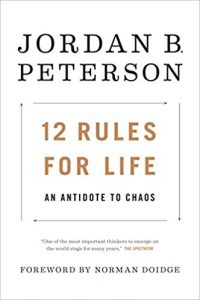 "What does everyone in the modern world need to know? Renowned psychologist Jordan B. Peterson's answer to this most difficult of questions uniquely combines the hard-won truths of ancient tradition with the stunning revelations of cutting-edge scientific research … Dr. Peterson journeys broadly, discussing discipline, freedom, adventure and responsibility, distilling the world's wisdom into 12 practical and profound rules for life. 12 Rules for Life shatters the modern commonplaces of science, faith and human nature, while transforming and ennobling the mind and spirit of its readers."
3)  Breakthrough: A Journey from Desperation to Hope
Author: Rob Galea
Release Date: March 2, 2018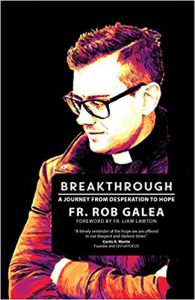 "Rob Galea was a lonely, miserable teenager. He wanted to feel like he belonged, so he joined a gang. He went clubbing. He drank. He stole things. He lied. His reckless lifestyle ultimately led him to hide in fear for his life from other gang members. He was so desperate in those days spent in his dark bedroom that he contemplated ending his life.
Then a phone call from his grandmother about a youth group at a nearby church, an invitation not originally intended for him, helped Galea turn his life around. When he finally let God break through his loneliness and fear, he began to experience freedom and God's unconditional love.
In Breakthrough, Galea takes you on his journey to seminary, the move from his home country of Malta to Australia, and the development of his ministry as a priest, speaker, singer/songwriter, and recording artist."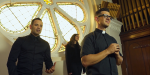 Read more:
Father Rob Galea's "Silent Night" is an R-and-B masterpiece


4) Our Father: Reflections on the Lord's Prayer
Author: Pope Francis
Release Date: March 13, 2018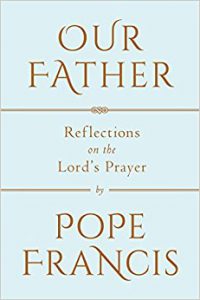 "This new work by Pope Francis illuminates the most important prayer in all of Christianity, verse by verse, in conversation with Father Marco Pozza, a theologian and a prison chaplain in Padua, Italy. Here Francis offers unprecedented insight on Jesus's most profound words, while exploring the importance of social justice, benevolence, and forgiveness, key elements of Bergoglio's papacy."