It has an exterior area of around 30,000 square meters.
When the Lebanese architect Pierre Fakhoury was designing the basilica of Notre-Dame de la Paix (Our Lady of Peace), he certainly had St. Peter's Basilica in mind: the designs of both the dome and the square — also encircled by a colonnade — although not replicas, are no doubt inspired by it.
Even if – maybe out of respect — Fakhoury designed the dome to be just a bit lower than that of the Roman basilica (meaning that St. Peter's is still the highest dome in the world, with a total height of 136 meters), he added a larger cross on top of it, so the finished height of Our Lady of Peace is 158 meters in total.
The Guinness Book of World Records claims this basilica, which is located in Yamoussoukro, the administrative capital city of Côte D'Ivoire (Ivory Coast), is indeed the biggest church in the world. The whole complex, which includes not only the rectory but also a villa and the colonnade, covers an area of 30,000 square meters (that is, 320,000 square feet). However, it can only accommodate only 18,000 worshipers. Compared to St. Peter's, which has room for around 60,000 faithful, it doesn't seem to be that big. The reason is quite straightforward: less than half the population of Côte D'Ivoire is Christian, and the services conducted at the basilica are, in fact, attended regularly by only a few hundred.
The basilica was consecrated by Saint John Paul II on September 10, 1990. The Holy Father agreed to the consecration on the condition that a hospital be built nearby.
The hospital was completed in 2014.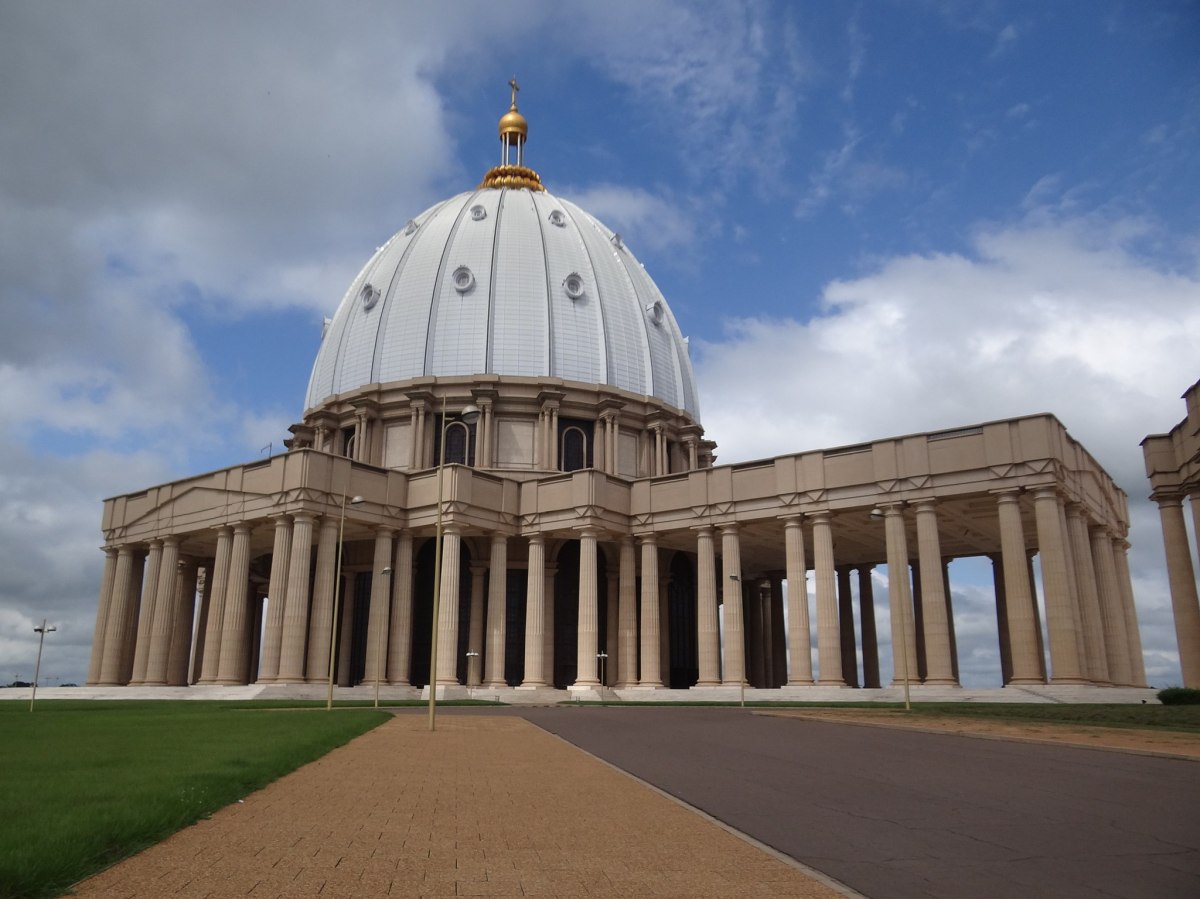 Launch the slideshow