In 50th anniversary year of Humanae Vitae, pope known for teaching on birth control will be recognized as saint
On Thursday, when Pope Francis met with priests of his Diocese of Rome, he confirmed that Pope Paul VI will be canonized this year.
The Vatican released the transcript of the question-and-answer session today.
At the end of the meeting, the priests were given a booklet of meditations on the priesthood from the popes from Paul VI to Francis.
Francis said he saw the book and thought it very good. He then commented that there are two recent Bishops of Rome already canonized: John XXIII and John Paul II.
"Paul VI will be canonized this year," he continued.
Then referring to John Paul I, he said, "Another has an ongoing cause of beatification. … His cause is open."
And concluding with a joke, he quipped: "And Benedict and myself, we're on the waiting list: pray for us!"
From the Throne of Peter to canonized saint
Francis canonized John XXIII and John Paul II together on April 27, 2014.
Just 42 days after John Paul II's death, Benedict XVI dispensed with the usual five-year waiting period to open his cause for canonization. With this announcement, the German pope responded to the cry that took over St. Peter's square April 8, the day of his predecessor's funeral: "Sainthood now!" ("Santo subito!").
More than 80 popes are recognized as saints by the Catholic Church. Several others have active "causes" including Pius IX – who, like Paul VI, has already been beatified – and Pius XII, whose "heroic virtues" have been recognized, making him "Venerable."
As for Paul VI, both the miracle for his beatification and for the upcoming canonization were healing of unborn children.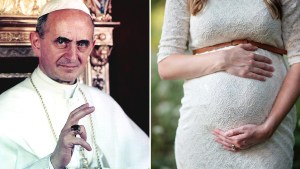 Read more:
Pope known for teaching on birth control brings healing of another unborn baby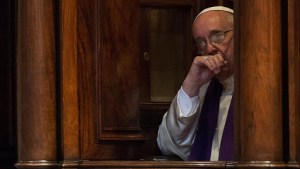 Read more:
Pope spends an hour in the confessional for priests of his diocese