Girls and women reportedly were coerced to provide "sexual services" in exchange for aid.
In the latest scandal to rock the international aid world, a report alleges that women in refugee camps in Syria have been forced to engage in sexual relations in return for aid from the United Nations.
According to the report, published by the United Nations Population Fund (UNFPA), aid workers routinely harassed and abused women seeking humanitarian assistance.
In addition, some women were forced to marry locally-hired officials working for the United Nations officials and other international charities, according to a report in the Guardian.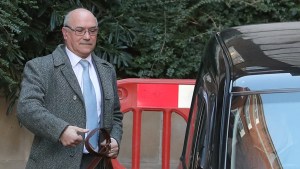 Read more:
Oxfam head apologizes for sexually exploitation of Haiti quake victims
Women or girls were coerced into short-term marriages in order to provide "sexual services" in exchange for meals. The report also included examples of aid distributors asking for telephone numbers of women and girls, and of aid being distributed in "exchange for services, such as spending a night with them."
"The more the girl gives to the distributor, the more aid she will receive," a teenage girl from Idlib in northern Syria, testified.
The report, entitled "Voices from Syria 2018," was conducted as an assessment of gender-based violence in the region.
It comes on the heels of reports that staff at the international aid group Oxfam sexually exploited victims of the 2010 earthquake in Haiti.