He also prayed that "this event may promote days of peace and joy for all."
As the Winter Olympics ended in PyeongChang two weeks ago, the 2018 Paralympic Winter Games are just about to begin. It will be held for 10 days from March 9 to 18 and at his most recent general audience Pope Francis highlighted the upcoming games with a special message.
In two days' time the Winter Paralympics will open in the city of PyeongChang, in South Korea, which has recently hosted the Olympics. These have shown how sport can build bridges between countries in conflict and make a valid contribution to the prospects of peace between peoples. The Paralympic Games demonstrate even more how through sport one's own disabilities may be overcome. The Paralympic athletes are for all of us examples of courage, constancy, tenacity and of not allowing oneself to be defeated by limitations. Sport in this way appears as a great school of inclusion, and also of inspiration for one's own life and commitment in transforming society.I address my greeting to the International Paralympic Council, to the athletes, to the Authorities and to the Korean people. I assure them of my prayer that this event may promote days of peace and joy for all.
Pope Francis is a strong believer in the power of sports to unify and inspire people of different backgrounds. He has supported several initiatives in the realm of sports, including the NHL's "Declaration of Principles" that were created last year to "build character, foster positive values, and develop important life skills."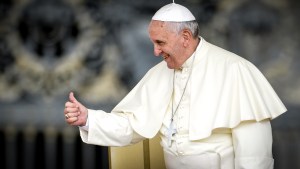 Read more:
Pope backs hockey's effort to make positive changes in sports culture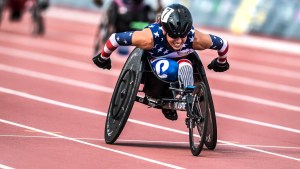 Read more:
Pope Francis hopes veterans' Invictus Games will help promote the dignity of every human life