This saintly nun died last month. The wisdom she left us is worth meditating on and memorizing.
I will never forget the first time I met Sr. Caritas. Her health had been on the decline and she had just moved to Boston to begin the final phase of her life. One day, I was walking down the hall and caught sight of an elderly sister who was about 50 feet away. As I walked toward her, she opened her arms wide as if to enfold me in her thin frame. I thought, "Surely, this sister is confusing me for someone else. I don't know her." But Sr. Caritas was not confused. She was filled with joy at the sight of a young sister. She hugged me, looked into my eyes, and began peppering me with questions. I will never forget her welcome. In fact, I can say with complete honesty that I have never been welcomed by a stranger with that much love ever before.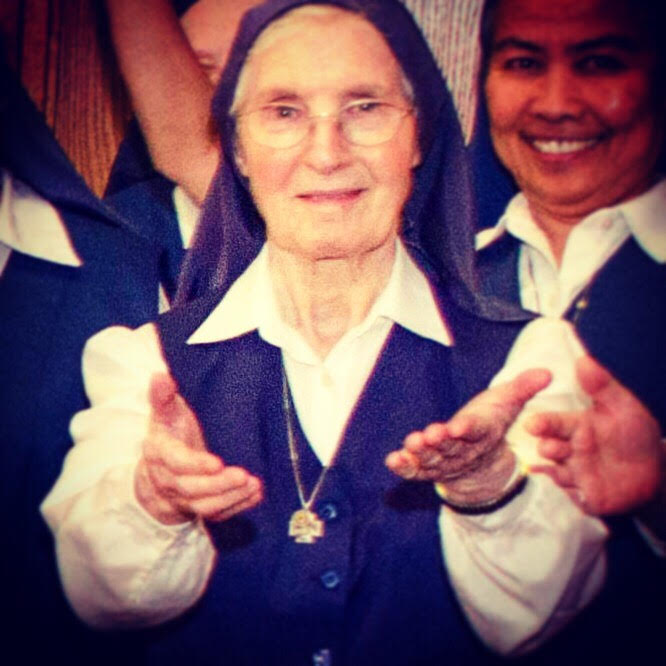 Sister Maria Caritas, FSP, died on February 1. She was not famous or well-known. She lived a hidden life, especially in these past several years in Boston. She had previously been stationed in Toronto and had close family in that area. It was very difficult for her when she was asked to move to Boston because of her health. But in the end, even though the move cost her, Sr. Caritas surrendered herself to the will of God.
Sr. Caritas was always a person of strong character. Sr. Anne Flanagan wrote of Sr. Caritas in a recent article: "She grew up in Sicily, with a character as strong and determined as her family name: Forte!"
Angelica Forte was born in Italy, the third child of loving parents who had been advised to abort her. Instead, her parents prayed novena after novena and she was born healthy. Her family called her their "miracle baby."
As a young woman, Sr. Caritas had many suitors. In fact, when she decided to enter the convent, her mother brought her to a priest and asked him to convince her instead to marry a particularly suitable young man. The young Angelica, who had tried to explain to her mother that her heart already belonged to Jesus, finally stood up and put both hands on the priest's desk. "Father!" she exclaimed, "Tell my mother that if she likes this young man so much she can have him!"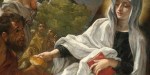 Read more:
If one bad decision ruined or almost ruined your life, here's your saint