Here are some very real tips to make the consecrated life more concrete.
How do you encourage a religious vocation in children who have almost zero exposure to real-life religious life? My oldest daughter expressed a genuine interest in becoming a nun, but we have no resources locally for her to check out and help with her discernment. We live in a rural community and jokingly refer to the area as a spiritual desert and our home as the oasis.
I think making your home a spiritual oasis is a beautiful practice, and it seems to be working for you and your family if your daughter is giving serious consideration to the consecrated life. I've lived in and visited quite a few "spiritual deserts" where Catholics drove hours to attend Mass or were unable to have their confessions heard due to a lack of available priests. It can be hard in those circumstances to practice the faith, which is why making our homes little sanctuaries is so essential to spiritual survival.
I would suggest you do all you can to encourage her budding interest in becoming a nun. Investigate religious communities online and write to them. You can explain your situation — that you live too far to travel — and see if they'd be willing to correspond with your daughter. Technology is fantastic for this. You can virtually tour convents and if she finds one that specifically calls to her, she can reach out to them.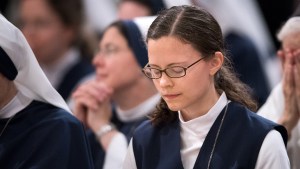 Read more:
21 years old, and entering a cloistered convent? An interview with my little sister
If it's at all possible, even if you have to take a weekend road trip, I would definitely try to take your daughter to visit a community she seems interested in.
Also put her in contact with your diocesan office of vocations. They have the resources to provide guidance.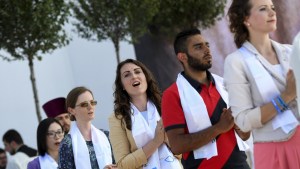 Read more:
Vatican surveys young people ahead of 2018 Synod on faith and vocational discernment
And talk to your priest and see what suggestions he can make. It is possible he knows of a community or a nun locally that would be willing to meet with your daughter. I would actually start there and see what resources he can tap into to guide her.
If your daughter is old enough to be active on social media, she can also follow religious communities and some religious sisters, such as Aleteia's own media nun, Sister Theresa Aletheia @pursuedbytruth, or Sister Helena Burns @SrHelenaBurns, on Twitter.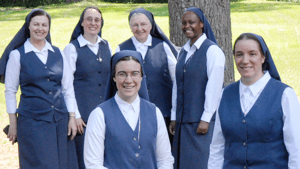 Read more:
My Sisters: An opportunity to grow in the faith with religious sisters
I think you'll find that many religious use new media to evangelize and there are tons of podcasts hosted by them and available to listen to at home or in the car. And lastly, but just as significantly, you can help her foster a prayer life with Catholic consecrated saints. She can ask for their prayers and guidance and study their writings and lives.
So while you may not have immediate access to members of religious communities, there are very real ways to make their presence more concrete and less abstract in your daily life.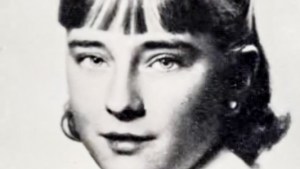 Read more:
Fully alive: The "little terror" who wanted to be a saint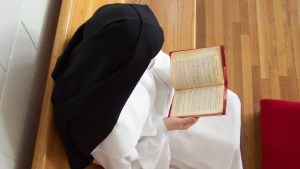 Read more:
Young nuns have some advice for their millennial peers