The actor said Jesus' example has reaffirmed his goal "to be more empathetic and considerate and forgiving."
You can get Aleteia inspiration and news in your inbox. Our specially curated newsletter is sent each morning. The best part? It's free.
Sign up here
Later this month Academy Award winning actor Joaquin Phoenix will star as Jesus in the biblical drama "Mary Magdalene," a new film that hopes to tell the story of one of Jesus' closest disciples. In preparing for such a difficult role Phoenix had to enter into character, something that has deeply inspired him.
In an interview with Christian Today, Phoenix explained how he "went through Matthew, Mark, Luke and John" to prepare for the role and asked himself, "[H]ow do I make this personal? How do I have these feelings?"
The result was a very human portrayal of Jesus, one that taught him a lot about himself and the person he wants to be, especially in regards to treating other people.
Partly the message of this film is that these qualities are something that we all have access to and can possess. It is not easy; in fact it is the most difficult thing to do as a human, but that is our goal – or at least that is my goal, to be more empathetic and considerate and forgiving.
What really moved Phoenix was Jesus' all encompassing love, an inspiring example of how to embrace those usually discarded in society.
It suddenly occurred to me when I thought about the healings and how his notoriety and his message spread so quickly and so powerfully … here was this man that not only didn't shun you, but embraced you and validated you and looked into your eyes and touched you, and that was the healing, that is so powerful … we still see that in our society, the homeless, disabled, we put away, out of sight, out of mind, and here was this man who saw their worth.
All of these reflections come from an actor who in the past has had (at times) a strong view against religion. His father was a "lapsed" Catholic and their family was at one point involved with a strange cult.
Nevertheless, Phoenix was able to explore the Gospels in a new way with "Mary Magdalene" and looks to Jesus as an inspiration, one who forgave everyone, even those who put him to death.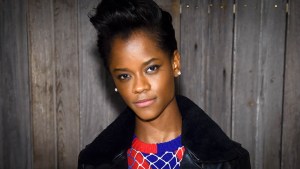 Read more:
'Black Panther' star boldly proclaims "I fell in love with Jesus"