Kempis writes from the viewpoint of Jesus and encourages the soul longing for Heaven.
For over 500 years, countless men and women have found consolation in one of the most popular spiritual classics of all time. It is entitled The Imitation of Christand was written by a German priest named Thomas à Kempis in the 15th century.
It was a major influence in the life of St. Thomas More, St. Ignatius Loyola and St. Therese of Lisieux. It is a powerful book, full of little bits of spiritual nourishment.
Here are five quotes from the The Imitation of Christ on how suffering leads us to Eternal Life.
[Note: Kempis writes below from the viewpoint of Jesus]Consider, my child, the fruit of these labors, how soon they will end and how greatly they will be rewarded, and you will not be saddened by them, but your patience will receive the strongest consolation.[In Heaven] you shall find all that you could desire. There you shall have possession of every good without fear of losing it.All that you desire will be present there, replenishing your affection and satisfying it to the full. There I shall render you glory for the reproach you have suffered here; for your sorrow I shall give you a garment of praise, and for the lowest place a seat of power forever. There the fruit of glory will appear, the labor of penance rejoice, and humble subjection be gloriously crowned.You long to be filled with the highest good, but you cannot attain it now. I am that sovereign Good. Await Me, until the kingdom of God shall come. You must still be tried on earth, and exercised in many things. Consolation will sometimes be given you, but the complete fullness of it is not granted. Take courage, therefore, and be strong both to do and to suffer what is contrary to nature.I know your longings and I have heard your frequent sighs. Already you wish to be in the liberty of the glory of the sons of God. Already you desire the delights of the eternal home, the heavenly land that is full of joy. But that hour is not yet come.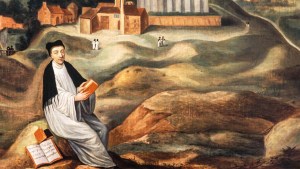 Read more:
Why you shouldn't fear the cross, according to 'The Imitation of Christ'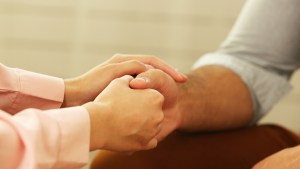 Read more:
How to bear the faults of others, according to the 'The Imitation of Christ'