Physical aging is inevitable, but how we experience it is all in our heads.
Turning a year older can leave people feeling a little stressed — or in some cases, very stressed! With every extra candle comes the feeling that time is passing too quickly, leaving you to contemplate all those missed opportunities, with the awareness that your physical appearance is betraying your age.
So we turned to Gilles Diedrichs, sophrologist, relaxation and music therapist, and author of a French book on how to remain calm under any circumstance, to explain how we can cope better with aging.
Aleteia: How can you explain why some young people are mentally old, whereas some old people feel young?
Gilles Diedrichs: The fact of being mentally more mature than is considered typical for our bodily age can stem from many factors; often, family life has an important role to play. In some cases, people had to take on responsibility early on in their lives, with their parents expecting them to be helpful and obedient. This is also the case in single-parent families where the mother or father needs support and asks the children for a lot of help.
However, life's challenges can also lead to a certain degree of seriousness that can set in at a very young age, thereby "molding" an older mentality and behavior. For people who've been through a lot, it's difficult to be carefree; the world becomes more stressful, so it's important they feel they can protect themselves.
Most importantly, when parents don't know how to show love for their children, or only do so in small doses, it creates personalities that aren't able to distance themselves from life's events. They don't know how to let go, or don't feel confident that they will be able to contend with what life throws at them. They tend to be more passive, or they smooth over issues rather than solve them.
Nevertheless, those with a more resilient temperament, who can take a step back from what's going on around them, are able to feel more confident no matter what happens. Life becomes a playing field on which stress is just another player. Therefore, we can be younger in our heads at 99 than at 20!
Read more:
7 Lessons on aging gracefully from other cultures
Are some people more prone to feeling this stress than others?
G.D.: The stress of growing old is often particularly due to sensing that our faculties are diminishing, as well as to finding it difficult to accept that death is inevitable, whatever we do. For that matter, I find the fact that we don't educate people on the inescapable nature of death a major error. This feeling of powerlessness can lead to a significant amount of stress. Age-related stress is also linked to a difficult relationship with our own bodies, anxiety about losing our intellectual faculties, and feelings of regret and remorse for what we've failed to achieve well, or what we are no longer able to accomplish. What's more, our body copes with stress in general a lot worse as it ages. Therefore, this period in life, which should be one of wisdom, actually becomes an internal battle.
Where does this age-related stress come from? How can we identify it?
G.D.: If we think of growing old as a shipwreck, we will drown, that's for sure. As we grow old we should accept it and adapt our way of life, providing our body with all its needs and allowing our spirit to develop. We shouldn't see this time as a race to fill our lives with activities, so that we don't have to think or take responsibility.
On the contrary, the way to age well is to eat healthily, have healthy (positive) thoughts, take time to think about the after-life, and be open to ourselves and to others. It's also about benefiting from life's essential lessons, learning that we have the right to build a wonderful bank of knowledge before we pass away, that we won't lose anything that we've achieved, and that we should pass it all on to others while we're still around. Anyone who seeks to learn from experience won't feel the stress of aging as toxic, but more as a stimulant! The same is true when we look outwards and turn to others to learn from them.
Do you have any tips for having a positive view of aging?
G.D.: We should see aging a bit like a fisherman who raises his rod, little by little, to find his reward dangling at the end. And successful fishing takes planning! You have to find the right spot, the right rods, and know what's swimming in each river. However, all this takes time and experience. So take the time to explore and experience life, keeping in mind that the best results will be waiting for you further down the line.
Finally, finding meaning and motivation in life requires perceiving life as more than a simple hobby, or a succession of isolated incidents. You need to take responsibility for your own life, which requires having clarity about what you want out of life, and knowing how to be responsible (as a parent or grandparent). Life sometimes involves making sacrifices; just make sure you're not sacrificing the essentials. Otherwise, growing old quickly becomes a race in which you try to catch up with what you've missed, while struggling to hold on to everything you've acquired. The idea that nothing is forever must be recognized as part of growing old. Aging and dying are inevitable; we might as well make our journey a constructive one.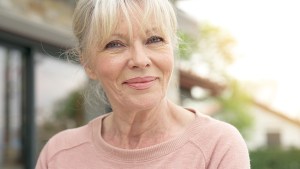 Read more:
Why 65 isn't "old" anymore
This article was originally published in the French edition of Aleteia, and has been translated and adapted here for English-speaking readers.