J.R.R. Tolkien started writing the story while a soldier during World War I.
Legendary author J.R.R. Tolkien wrote an immense amount of fictional stories during his lifetime. Besides writing the best-selling Lord of the Rings series and The Hobbit, he also wrote an entire mythological history of Middle Earth.
In fact, before he ever conceived the idea for the Lord of the Rings, he first wrote a story that is being published later this year on August 30, 2018.
It is called The Fall of Gondolin and Tolkien started writing the story while recovering from World War I in a military barracks in 1917. It is within the same realm of Middle Earth, but focuses on a mythological battle that occurred well before the events of The Hobbit took place.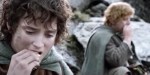 Read more:
J.R.R. Tolkien's epic cure for frustration, depression, and doubt


Shaun Gunner, chair of the Tolkien Society, explained how, "The Fall of Gondolin is, to many in the Tolkien community, the Holy Grail of Tolkien texts … This beautiful story captures the rise and fall of a great Elven kingdom, taking place millennia before the events of The Lord of the Rings."
Furthermore, according to the announcement from HarperCollins, "In the words of J.R.R. Tolkien, it was 'the first real story of this imaginary world' and, together with Beren and Lúthien and The Children of Húrin, he regarded it as one of the three 'Great Tales' of the Elder Days."
The story was edited by Tolkien's son, Christopher, who is 93 and has spent most of his life publishing various works of his father based on notes and scraps of paper that the author left behind.
While the story of The Fall of Gondolinwas previously included in other publications, this is the first time it is presented as a standalone book, along with a narrative of how the story came together.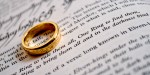 Read more:
Amazon announces new television series based on Tolkien's 'Lord of the Rings'




Read more:
The secret love story behind J.R.R. Tolkien's romantic characters in 'The Lord of the Rings'