If you're over 50 and looking for meaningful connections, check out this club.
What do you think of when you think of "retirement"? Quality time with family and loved ones? More time for long vacations?
Or maybe you think of too much time alone, or the difficulty you may have connecting with others?
Well, if you're an adventurous people-lover over 50, The Freebird Club may be right up your alley. Italy, New York, Australia, Mexico, France — whether you want to travel or host, their members get the opportunity to meet new, like-minded people from all around the globe.
"It's a bit like Airbnb for seniors, but a much more social version of it," founder Peter Mangan says. "Uniquely, the host is always present during the stay, because it's really about companionship. This is about people matching with people."
The Freebird Club allows senior citizens to either host fellow members in their own city or travel to stay with a member and experience their city. Whether you choose to stay close to home or visit a new country, you're sure to find companionship, connection, and adventure.
You can find out more in the video above.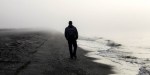 Read more:
Feeling lonely? Here's a powerful prayer to lift your spirits