Every child is unique but you can do your part by loving them and cheering them on.
The "magical years" begin around the 3rd birthday, when your child's world is filled with fantasy and vivid imagination. These are also years of tremendous growth. So what are some of the important developmental milestones your child should reach by three or four years old?
Following the criteria established by the American Academy of Pediatrics, let's consider some of the specific achievements at this age according to their book, Caring for Your Baby and Young Child: Birth to Age 5:
 Gross motor skills
Can jump and stand on one foot for up to five seconds
Can go up and down stairs without support
Can kick a ball forward
Can throw a ball
Can catch a bouncing ball most of the time
Can move back and forth quickly
Fine motor skills
Can copy square shapes
Can draw a person with two to four body parts
Can use scissors
Can draw circles and squares
Can start copying some uppercase letters
Speech achievements
Has mastered some basic rules of grammar
Can speak in sentences of five to six words
Can speak clearly enough to be understood by strangers
Can tell stories
 Cognitive achievements
Can name some colors correctly
Can understand the concept of counting and knows some numbers
Can deal with problems from an individual point of view
Starts to have a clear sense of time
Can follow three-part orders
Can remember parts of a story
Can understand the concepts of same/different
Can participate in fantasy games
 Social and emotional milestones
Interested in new experiences
Collaborates with other children
Plays "mom" or "dad"
Increasingly creative in fantasy games
Can dress and undress himself
Can negotiate solutions for conflicts
Is more independent
Views himself as a person with a body, mind, and feelings
Frequently, cannot distinguish between fantasy and reality
Remember, each child develops at his own pace
Because each child develops in his or her own way, it's impossible to say exactly when or how each one should perfect a particular skill. These development milestones give a general idea of ​​the changes that can be expected as children grow, but you don't have to be alarmed if it takes your child more or less time to reach them — every child is unique.
The best way to support children in their growth is to be close to them, dedicate time to them, stimulate them by entering their world, and above all, give them lots of love. It's not just the amount of time we spend with them, it's also the quality of that time. Children feel stimulated when they feel loved and protected.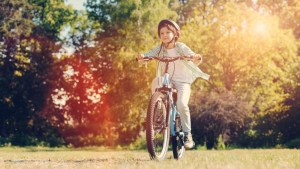 Read more:
Why our children need support, not supervision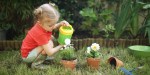 Read more:
Want a more self-reliant and confident child? Tap into these Montessori secrets at home