'Incredibles 2' hits theaters this weekend -- plus other fun films featuring unusual dads you can stream at home.
It's wholly appropriate that Pixar's Incredibles 2 was released Father's Day weekend. A father stands at its emotional center — even if the actual storyline revolves more around Mom.
When the movie opens, superheroes are still, technically, illegal. Sure, they mean well, but they're also very, very messy, which — for politicians, at least — makes them more trouble than they're worth. But now, media mogul and confirmed superhero lover Winston Deavor wants to change all that. He plans to spearhead a public relations push to make "supers" legal again, and he wants Helen Parr, a.k.a. Elastigirl, to be its most visible hero.
But to do that, Helen will have to leave home … and leave the Parr family — moody Violet, super-fast Dash and baby Jack-Jack, who seems to have more powers than a certain caped wonder from Krypton — in care of her husband, Bob.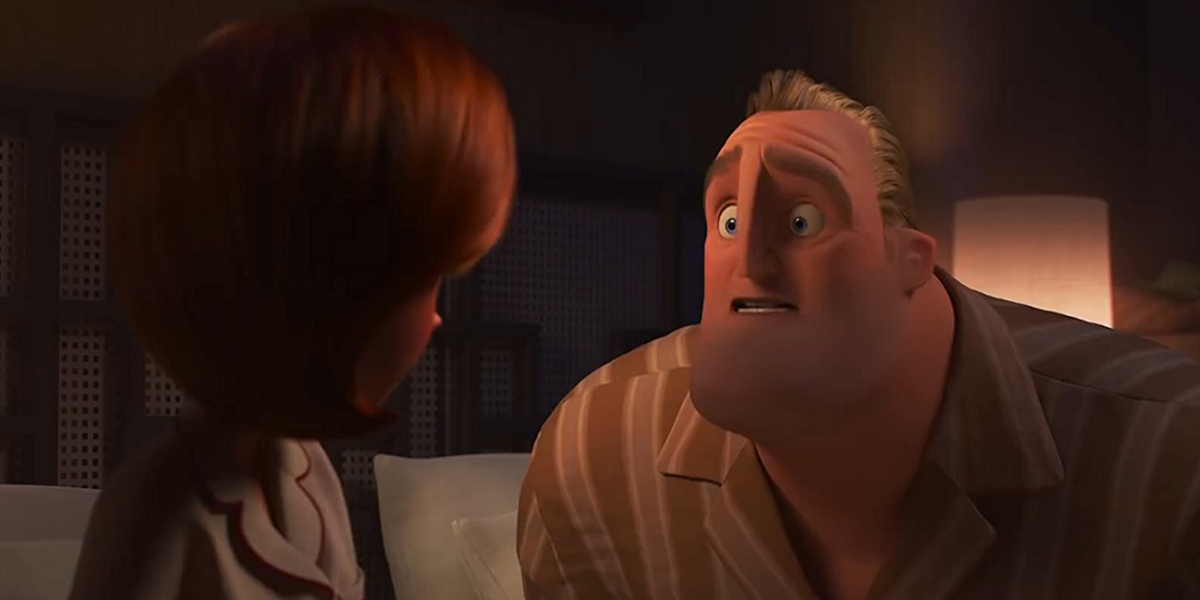 That's unfamiliar territory for the one-time Mr. Incredible. He's used to fighting crime, not his son's math homework. He wants to flex his considerable muscle and maybe punch a few bad guys. Being the family's primary caregiver? Not quite his style. The fact that Winston doesn't want him (though, admittedly, his penchant for wanton destruction makes him a less-than-ideal choice) hurts Bob more than he'll admit.
"I'm so proud of you!" he tells Helen through super-clenched jaws. "Really!"
But as designer Edna Mode tells Bob, parenting is itself a "heroic act," and Bob proves himself a real hero. He stays up all night to study some new mathematic methods so he can help Jack with his homework. He does his best, albeit mostly unsuccessfully, to help Violet out with some unexpected boy problems. And he tries to keep Jack-Jack … well, from destroying the neighborhood.
"I just want to be a good dad," Bob admits to Violet.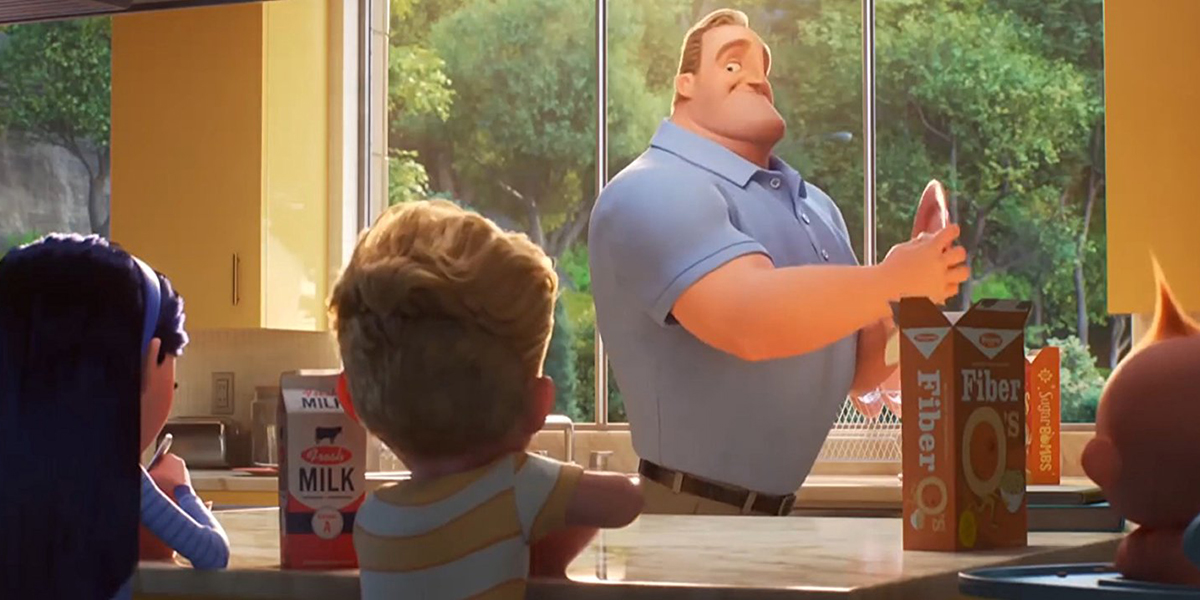 "You're not good," Violet tells her despondent father. "You're super." And indeed, his influence — not just as a superhero, but as a father — inspires his kids to do some (ahem) incredible things.
But Bob Parr's not the only remarkable, inspirational dad we see in the movies. Here are a few others who do some pretty amazing things — and inspire their children to do likewise.
Fly Away Home (PG, 1996)
When her mother dies in a car crash, 13-year-old Amy (Anna Paquin) is sent to live with her estranged, free-spirited father, Thomas (Jeff Daniels). Thomas is far from your typical dad, and this fledgling family seems destined to be grounded for good — until Amy finds a nest of goose eggs that she brings home and hatches. When she and Thomas learn that the geese now see Amy as their mom, they realize they have to teach the goslings to fly. Not easy when you don't have feathers. This sweet, sentimental family drama is available on a variety of streaming platforms for $2.99