Philosophy is actually useful -- and may be the best thing you can teach children before they grow up.
What can God do in your life with one Bible verse a day?
Subscribe to Aleteia's new service and bring Scripture into your morning:
Just one verse each day.
Click to bring God's word to your inbox
Today, our children are growing up in a world with complex moral situations and an overload of conflicting information. They (and we) are constantly being presented with wildly divergent views on what is real, what we can know, and what we should do.
We can give our kids answers based on our faith and personal convictions, but especially when our children reach adolescence, arguments from faith or authority ("because it's what the Church teaches …" "because it's the right thing to do …" etc.) tend to lose their effectiveness. Young people want to think things through for themselves, and understand them in greater depth. They want to know the why and  the how.
How can we help our teens navigate the difficult and sometimes dangerous waters of their time?
Fortunately, there's a discipline that deals with the big questions about existence, ethics, and how to think properly (among other things) — it's called philosophy, or "the love of wisdom" (the word's etymological meaning). While not all philosophy is good, there are many great thinkers from the recent and distant pasts who continue to guide new generations, teaching us to use our heads "for more than a hat rack."
Here are some of the benefits teens can get from philosophy:
It will teach them how to think.
It will help them ask and answer the big questions.
They will learn how to take a critical look at life, allowing them to become more discerning and not "swallow" every idea fed to them.
They will learn to live reflectively, ask questions, question themselves, and enter into dialogue with others.
They will develop 4 of the 8 Multiple Intelligences identified by Howard Gardner:



Verbal-Linguistic: They will express themselves better using words more effectively.
Logical-Mathematical: They will learn how to think conceptually, abstractly, and solve problems through reasoning, calculating, seeing and exploring patterns and relationships, and dealing with details.
Intrapersonal: They will develop an understanding of their own interests and goals, strengths and weaknesses, and their inner feelings, etc.
Interpersonal: They will gain understanding regarding interacting with others and learn how to empathize.

They will more easily break away from prejudices or established belief systems that do not conform to the truth, and more easily be able identify fallacies and manipulation.
They will become accustomed to investing time in observing things, and get better at recognizing the various elements of a situation and how they're interconnected.
They will become more committed citizens who care about what's happening around them and strive to find better solutions to the problems they face.
They will be more inclined to strive in pursuit of the truth, knowing it's worth the effort.
They will embrace that innate curiosity characteristic of children and orient it toward valuable rather than superficial knowledge.
They will cultivate wonder and emphasize what is admirable in the world.
They will safeguard the value of love, friendship, sincerity, loyalty, prudence, perseverance, and generosity.
They will become more attentive to people around them, remembering that "Nothing human is alien to me." (Terence, c. 195/185–c. 159? BC)
They will develop the resources needed to handle both success and failure, or what is to say, to live life.
They will establish the connections that exist between different forms of knowledge such as intuition and deduction.
Sounds nice, but what's the first step?
Of course, the big question is, "Where do I start?" If your children are in a Great Books-based or classically-oriented curriculum (at a private school or in a homeschooling program), they will be taught philosophy as a matter of course. Some European countries still include philosophy in the standard curriculum at high schools. However, the majority of schools in the United States, for example, don't touch actual philosophy with a 10-foot pole, beyond some references or brief readings in courses on history or literature. So, if your kids aren't getting any solid exposure to philosophy, what can you do?
First of all: whatever you do, don't just go to the Philosophy section of your nearest brick-and-mortar or online bookstore, unless you know what you're looking for. Most retailers lump all sorts of things together in that section, from real philosophy, good and bad (Plato, Aristotle, Descartes, Kant, etc.), to New Age pseudo-metaphysical fanciful mush. Even if you pick a real philosophy book, not all philosophy is for beginners; starting someone with Spinoza, for example, is an almost guaranteed way to turn them off to philosophy for the rest of their life.
Start with a good book aimed at beginners. That could be through semi-fictional literature, such as Sophie's World (an introduction to philosophy in the form of an imaginative novel), or through something a little more formal, like Philosophy 101 by Socrates, by Peter Kreeft. That will, one hopes, open something of an appetite and introduce the young reader to basic philosophical principles.
From there, they can embark upon the adventure of reading some works by the philosophers themselves, such as Plato's Apology or Republic (some older translations are available for free online). Those more interested in science could be nourished by books like Modern Physics and Ancient Faith, by Stephen Barr, which uses a philosophical approach to show the compatibility of contemporary science and Christian faith. Those more interested in religion could enjoy St. Augustine's eternally relevant Confessions (available for free and for pay in multiple editions), which combine philosophy, theology, and intimate autobiography.
Every teen is different, and some will be more open to and interested in philosophy than others. The most important thing is to help them start to formulate the "big questions" and point them towards the great thinkers who can help them discover the answers, using the gift of the intellect that God has given them, enlightened by faith.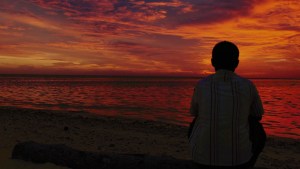 Read more:
Philosophy and the search for a good life