Some of the most familiar drugs in our medicine cabinets could have unforeseen side effects.
What can God do in your life with one Bible verse a day?
Subscribe to Aleteia's new service and bring Scripture into your morning:
Just one verse each day.
Click to bring God's word to your inbox
With all of the sad news lately surrounding celebrity suicides, a new study is making the rounds that could explain why, as a culture, we have experienced a marked increase in depression and suicide in recent years.
The Journal of the American Medical Association (JAMA) recently published a study investigating the prevalence of prescription drugs that include depression as a potential side-effect. What the authors of the study found is quite staggering, as quoted in The New York Times:
About 200 prescription drugs can cause depression, and the list includes common medications like proton pump inhibitors (P.P.I.s) used to treat acid reflux, beta-blockers used to treat high blood pressure, birth control pills and emergency contraceptives, anticonvulsants like gabapentin, corticosteroids like prednisone and even prescription-strength ibuprofen … The overall use of any prescription medication that had depression as a potential adverse effect increased to 38.4 percent in 2013-14, up from 35 percent in 2005-6, the study found. The percentage of adults who were concurrently taking three or more drugs with the side effect increased to 9.5 percent in 2013-14, up from 6.9 percent in 2005-6, the report said. The use of medications that have suicidal symptoms as potential side effects also increased, to 23.5 percent of the population in 2013-14, up from 17.3 percent in 2005.
What's especially concerning is that the risk for depression for these medications has a "worrisome dose-response pattern," says the study's lead author, pharmacist Dima Mazen Qato; apparently, the more of these medications that an individual takes, the higher their risk for depression.
So, in a nutshell, it seems that Americans are more medicated than ever – and more depressed than ever. Is it possible that the two could be related? The authors and other healthcare professionals weighing in on the study don't know for sure, and caution that the study only proves a correlation between the prevalence of these medications and the prevalence of depression – not a causation.
Regardless, the study is a good reminder that all drugs will have some sort of adverse side effect, and as Dr. Caleb Alexander (co-director of the Center for Drug Safety and Effectiveness at Johns Hopkins Bloomberg School of Public Health) puts it, "should not be used cavalierly."
And while some of these drugs may be vital, life-saving medicines for some individuals, perhaps it is worth considering which ones – like birth control – are not life-saving, and have other alternatives with zero negative side effects, which may be better suited for our needs and our overall health.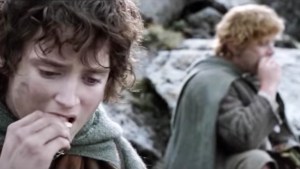 Read more:
J.R.R. Tolkien's epic cure for frustration, depression, and doubt