Sharing their beliefs with millions of fans, these famous people waited for that someone special.
In the media it is more typical to hear stories of sexual prowess, with little attention paid to men and women who choose to abstain from sexual activity before marriage. Add to that a hefty dose of peer pressure and confusion about what sex is meant to be, and it's no surprise that there are fewer and fewer people waiting on sex before they say "I do."
So when we hear about famous and popular people who are happy to share the reasons why they're saving sex for marriage, we can point to them as role models in this way for our children, and for ourselves.
Click on the launch slideshow below to see our list and read more about what drove these individuals to stay true to their choice: Hint … it often has to do with respect for themselves as well as their strong faith…
Launch the slideshow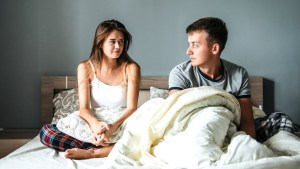 Read more:
Chastity and the double standard among Christians