Evil spirits couldn't stand to be in the presence of the Messiah.
Need an idea for Lenten almsgiving?
Help us spread faith on the internet. Would you consider donating just $10, so we can continue creating free, uplifting content?
Make a Lenten donation here
During his short ministry on earth Jesus revealed to his disciples many great signs and wonders, adding further evidence that he was the Christ, the Son of God. One of the signs that he repeatedly performed wherever he went was the casting out of demons.
It was an integral part of his mission, as Matthew narrates in his Gospel, "That evening they brought to him many who were possessed with demons; and he cast out the spirits with a word, and healed all who were sick" (Matthew 8:16).
Among other things, it was a reminder to all that he was God and evil spirits can not stand to be in his presence. They disobeyed him once before and are forever repelled by his divine goodness.
Here are four episodes from the Gospels that relate this extraordinary power, reassuring us today that if we ever feel oppressed by evil, invoking Jesus' intercession is the surest way to expel that darkness.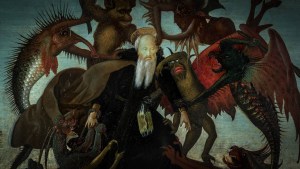 Read more:
5 Saints who were exorcists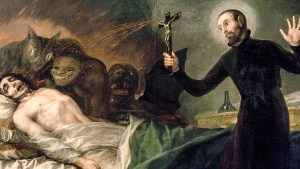 Read more:
Can anyone perform exorcisms?
Read more:
A prayer of exorcism taught by Saint Anthony