These holy men and women believed there was great power in reciting the traditional Catholic prayer.
While the Rosary is largely viewed as a boring and monotonous form of prayer, countless men and women would beg to differ and have found in it a plethora of graces from God. In particular, the Rosary has provided rich spiritual nourishment to many saints over the years, testifying to the instrumental role the Rosary can have in a person's life.
Click "Launch the Slideshow" in the image below:
Launch the slideshow
It is true that the Rosary isn't for everyone, but it can be a powerful conduit of God's grace for many people. If you need any evidence, check out these saints who were strong advocates of praying the Rosary on a regular basis.
Read more:
Yes, the Rosary is a completely biblical prayer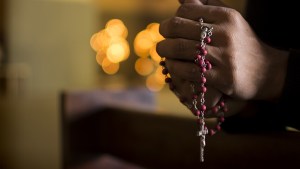 Read more:
Why is the Rosary called the Rosary?