A new exhibition, "Old Cities, New Eyes," features some of the earliest of historic world heritage sites.
Thanks to the latest innovations in 3-D modeling and VR, the Institute for Digital Archaeology, in association with the UK Permanent Mission to the United Nations, launched a multi-media exhibition that offers visitors the chance to explore some of the world's most important cultural sites via a combination of old and new images.
One of the highlights of the show is the exhibit, "Photographs from Palmyra," which includes rare photographs taken in the 19th century of the archaeological treasures of Palmyra, an ancient civilization dating back to the 2nd century BC.
Located in modern Homs, Syria, the ruins of ancient Palmyra, once one of the most important cultural centers of the world, were discovered by archaeologists in the 17th and 18th centuries. The influence of Greco-Roman and Persian cultures left its mark on Palmyra's architecture and contributed to the revival of classical architectural style.
In the wake of the destruction wrought by ISIS, the photographs are the only remaining evidence of ancient Palmyra.
As part of "Old Cities, New Eyes," visitors will be able to explore Palmyra in both historic images and recent photos taken after the destruction caused by war.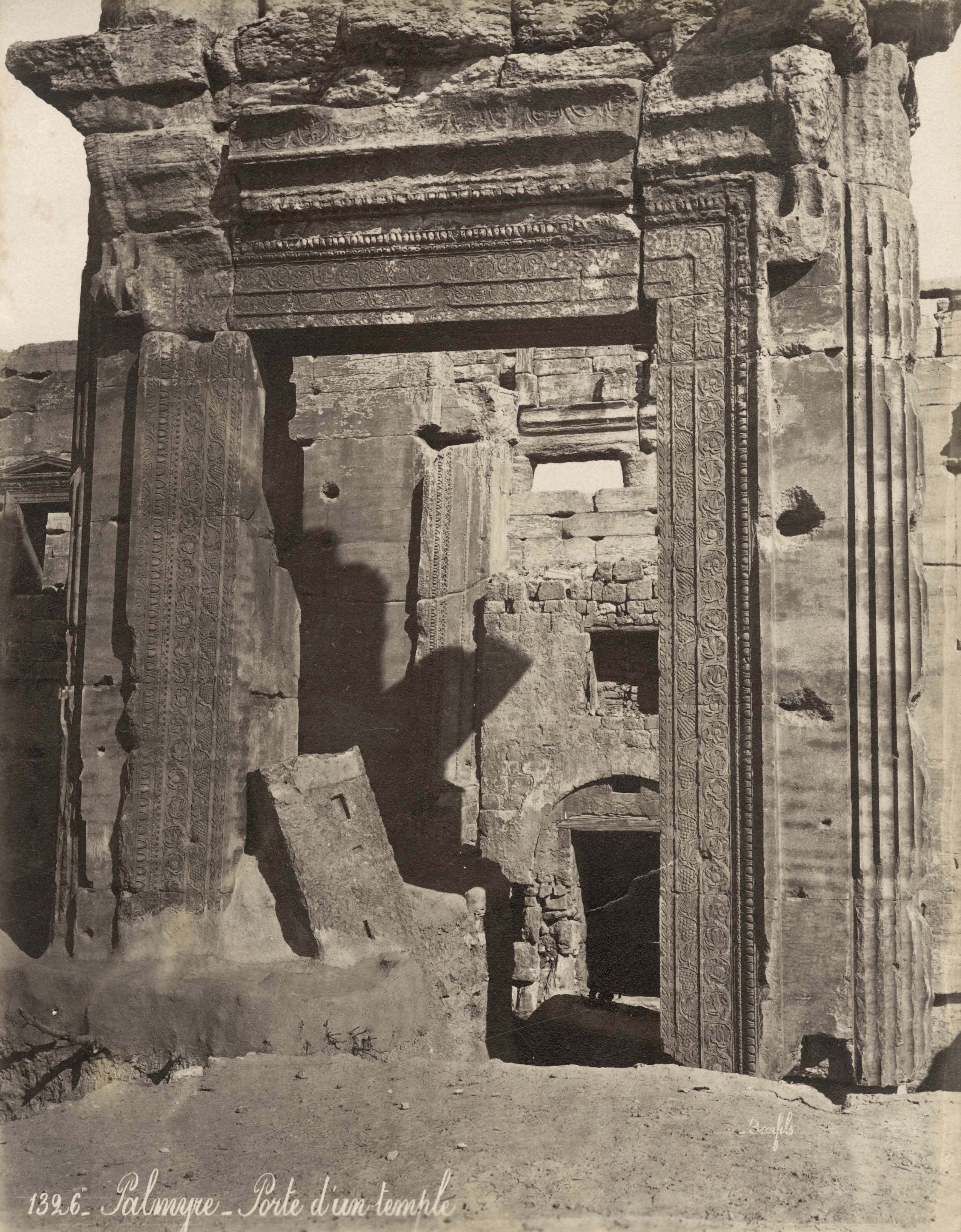 Dating from the 19th century, the historic images of Palmyra on display are the work of French photographer Félix Bonfils (1831-1895) and his assistants who traveled to Palmyra from their studio in Beirut by horse, camel and mule. They carried heavy photographic equipment, including wooden cameras and a portable darkroom.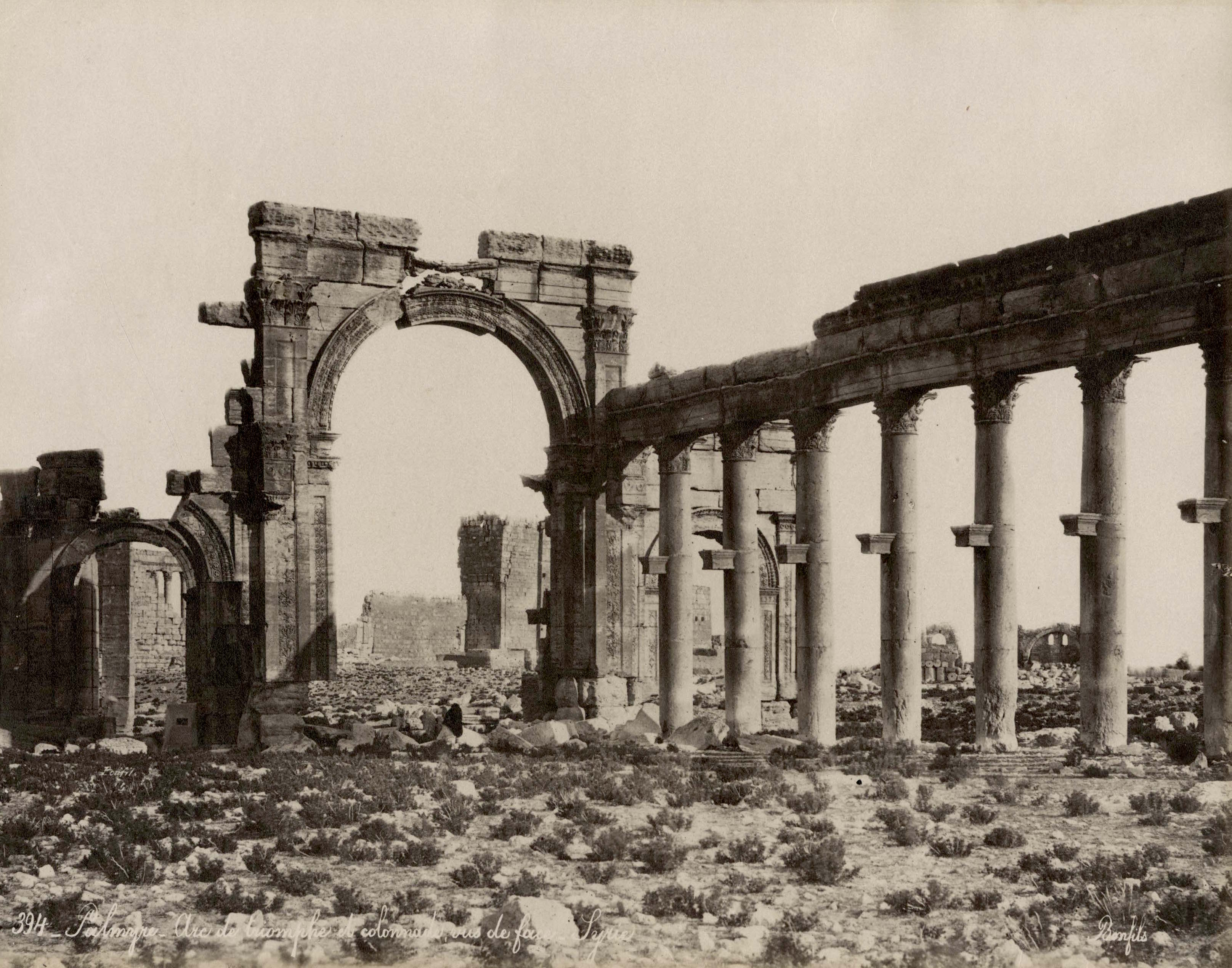 These pioneers in photography developed negatives on site—a process that would take less than 15 minutes thanks to the desert wind that dried the film quickly. Thanks to their efforts, we have a photographic record of Palmyra during its early stages of preservation.
And thanks to a 3-D installation recently hosted at the Italian Institute of Archaeology in Arona, Italy, in honor of the memory of Syrian archeologist Khaled al-Asaad who died while defending his country's heritage, visitors will also be able to get a sense of Palmyra's triumphal arch through a life-size digital reconstruction.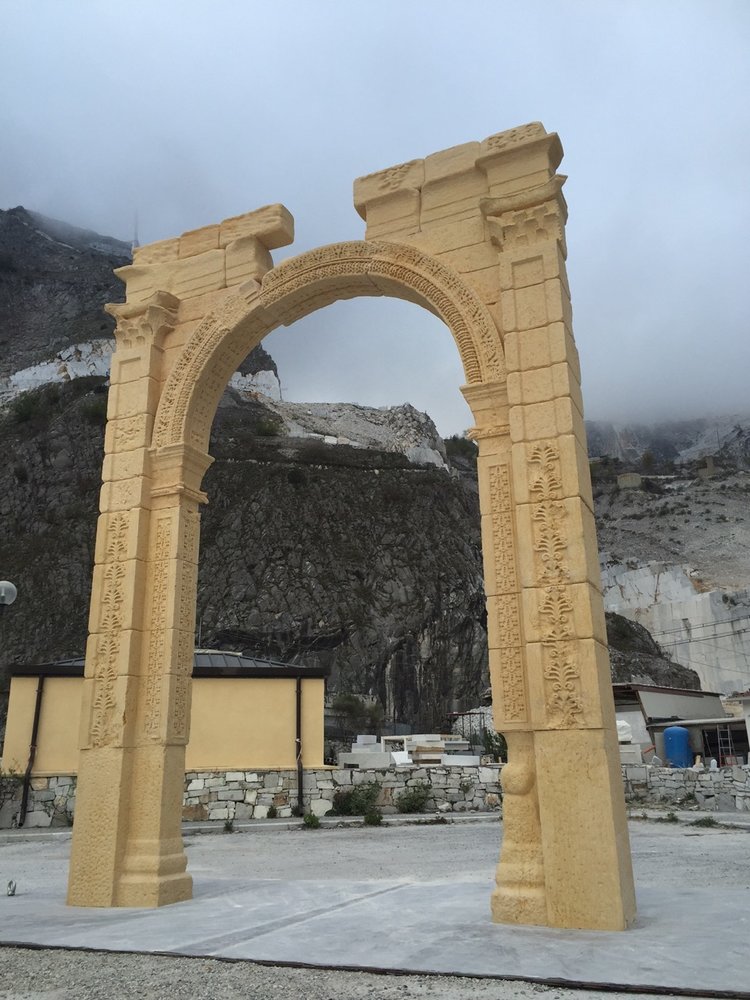 The "digital arch," which was previously installed in Florence during the 2017 G7 meeting where it was visited by an estimated 2 million people, was created thanks to the dedicated work of archaeology and technology experts from the Institute for Digital Archeology. As one visitor put it: "the arch is not a recreation but a new monument in its own right, a symbol of courage and tolerance."
The IDA is now working on a new photogrammetry project to document hundreds of at-risk sites around the Middle East. But as Roger Michel, Director of the IDA observed, the project is much more than "just" technology; it's about the co-creation of a shared device for cultural heritage. 
"For a finished object to be anything more than a cold piece of stone," Michel said, "it is essential to ensure the active participation of local historians, archaeologists and citizens."