The fantasy favorite turns 79 years old today.
The United States was hurting in 1939. Still suffering through the Great Depression, anxiously eyeing the threat of war across the Atlantic (the Nazi invasion of Poland was just a week away), Americans cast their eyes to the movies for a little relief.
What they got was a blast of fantasy, song and Technicolor. On August 25, 1939 — 79 years ago today — MGM unveiled The Wizard of Oz.
The film, loosely based on L. Frank Baum's book The Wonderful Wizard of Oz, follows the adventures of Dorothy Gale (Judy Garland, of course) after she, her dog and her farmhouse are ripped away from Kansas and thrown into the magical land of Oz. There, she and her eclectic companions (the Scarecrow, the Tin Man and the Cowardly Lion) must deal with all manner of perilous situations — from flying monkeys to sleep-inducing poppies to the Wicked Witch of the West herself. And even after the Witch is defeated, Dorothy still must overcome adversity to finally make her way back home.
The movie teaches plenty of lessons along its Yellow Brick Road. Its characters need brains, heart, and courage in the face of many adversities. And in some people's eyes, the film even offers some Christian lessons in its folds (even though Baum himself was a Theosophist).
Ray Bolger, who played the Scarecrow, hints at the story's felt spirituality in an essay he wrote for Guideposts:
My favorite [book growing up] was L. Frank Baum's The Wizard of Oz. "This book has a marvelous philosophy, Raymond," Mother said. "It tells how we all need wisdom, love, courage and a home. The trouble is," she added softly, "God has given each of us these gifts, but we don't believe it. And so we roam the world searching for them when we have them within us all the time. Remember what the Bible says: 'The kingdom of God is within you.' [Luke 17:21] Keep those words with you always, Raymond."
But if the movie's a classic story of adventure and peril with a happy ending, the making of the movie was no less adventurous and perilous. Its makers needed to deal with a bevy of challenges no less frightening than a barrel full of flying monkeys. Take a look:
Hollywood and Oz don't mix?
Encouraged by the success of Walt Disney's Snow White, MGM bought the rights to L. Frank Baum's story for $75,000 — more than the studio paid for the rights for Gone With the Wind (their other high-profile production that year). But Snow White aside, fantasy movies were notoriously risky investments, and the land of Oz had already seen its share of failure on screen. A 1925 silent version of the story (featuring the Tin Man as the villain!) was a critical and commercial failure, and its studio, Chadwick Pictures, actually went bankrupt during the film's run. An even earlier version, 1908's The Fairylogue and Radio-Plays and featuring Baum himself, was also a financial flop. MGM would have to overcome history to turn a profit.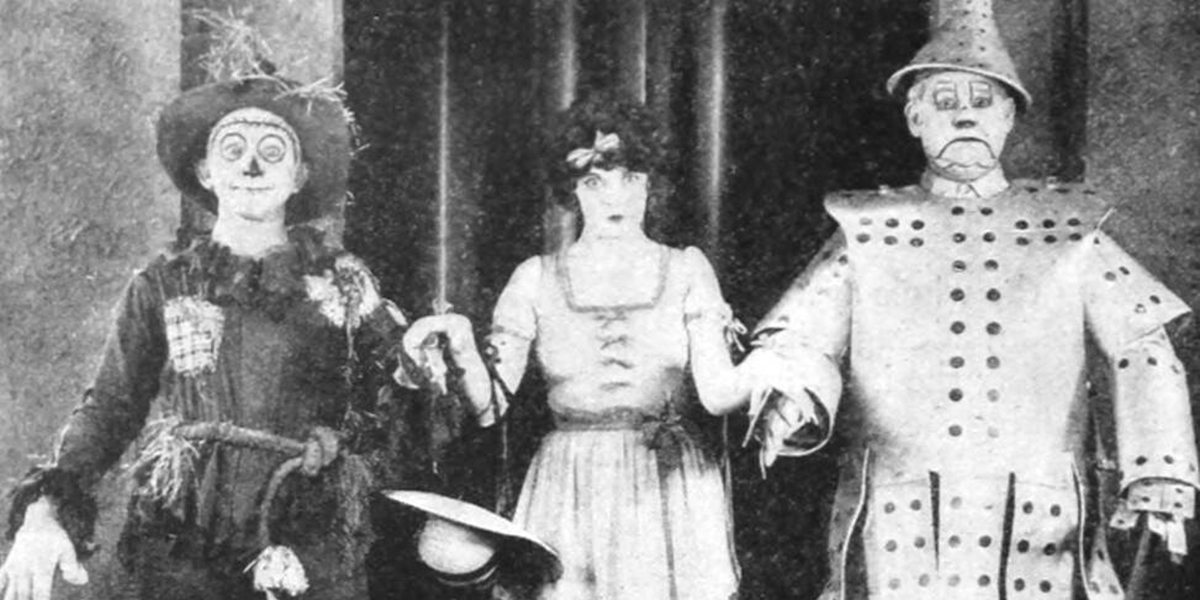 Troubled production
You can almost always tell if a movie's going to be bad by looking at the number of people involved. Multiple screenwriters suggest trouble with the script. Multiple directors suggest trouble with the production. Well, consider this: it took 10 screenwriters to hammer out a workable script for MGM, and five different directors. (In order, Wizard was helmed by: Norman Taurog; Richard Thorpe; George Cukor; Victor Fleming, who eventually got sole credit on screen; and King Vidor.)
Filming in color was a pain (sometimes literally)
Making a movie in color back in the 1930s was no easy feat. The Technicolor process involved three separate strips of film (made with different colored filters), which then had to be combined to make the bright, rich colors we saw onscreen. Two expert operators were needed to manage the bulky, complicated cameras, and the cost was prohibitive. MGM was already shoveling an insane amount of money into the production — the film cost $2.8 million, when the average MGM flick was about half that — so everything had to be just right. Why, it took the art department a week to find just the right shade of yellow for the Yellow Brick Road.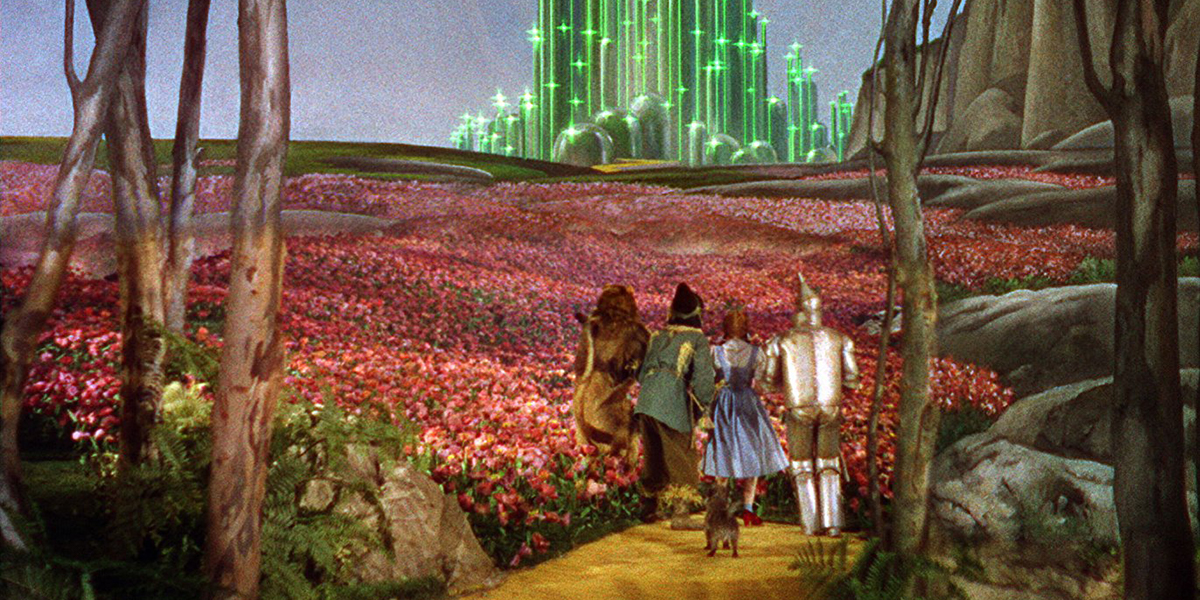 Oh, and those Technicolor cameras? They required an insane amount of bright lighting, too, meaning that temperature on the movie's sets often soared to well above 100 degrees. Not too comfortable when wearing, say, a costume made out of lion hide …
Dressed to kill (almost)
Oh, yes, the costume worn by Bert Lahr, a.k.a. the Cowardly Lion, was made from real lions. The sweaty outfit weighed anywhere from 70–90 pounds, depending on who you believe, and naturally it smelled horrible.
But if Lahr was uncomfortable in his costume, at least it didn't put him in actual danger. The same cannot be said for some of the other outfits. Buddy Ebsen, the movie's original Tin Man, suffered lung failure due to the aluminum dust his face was coated in. He was hospitalized for two weeks, and Jake Haley moved to replace him. (The studio reformulated the makeup for Haley, but the new Tin Man still missed four days filming with an eye infection caused by the makeup.) Meanwhile, the green makeup worn by Margaret Hamilton, the Wicked Witch of the West, caused its own problems. The copper-based confection was potentially toxic under the best of circumstances (for weeks after the movie's completion, her skin was still tinted green), and it also was, unfortunately, flammable. It caught on fire when Hamilton's character vanished in a puff of smoke from Munchkinland. She suffered serious burns, and to make matters even more painful, workers had to remove the makeup with alcohol.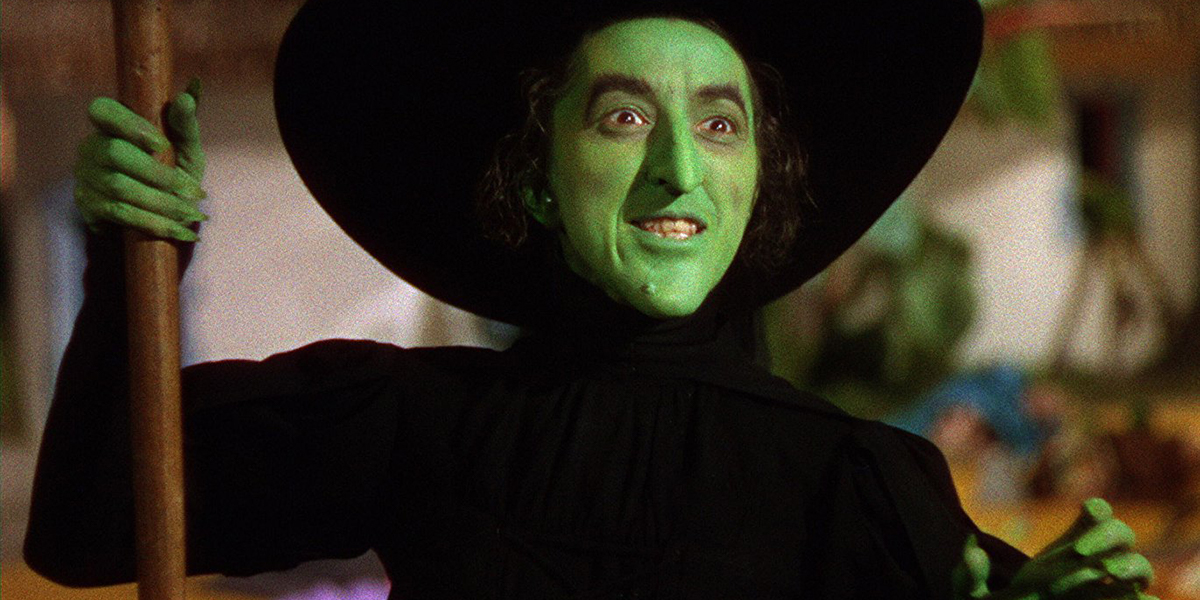 But some other actors liked their outfits… The "Horse of a Different Color" in the Emerald City — several horses, actually — got their colorful hue from a paste made from Jell-O.
The film flopped
Remember how MGM was taking a big financial risk with The Wizard of Oz, given that the land of Oz had not been kind to moviemakers? Well, this one wasn't, either. The movie made just $3 million — not enough to cover its $2.7 million price tag and its associated marketing and distribution costs. MGM took a $1.1 million loss on the Technicolor extravaganza.
We could go on, of course. Plenty of stories suggest that The Wizard of Oz made a lot of people pretty miserable. But despite all the movie's troubles and its disappointing financial return, the film couldn't be held down. Those who saw the movie loved it, and it scored a raft of Oscar nominations, including one for Best Picture. (It won two, for Best Original Score and Best Song — the nearly-axed "Over The Rainbow.") The movie finally turned a profit, albeit 20 years after its original release. But it truly came into its own with the advent of television, becoming a veritable family tradition for decades. It was one of the first 25 films to be included in the National Film Registry.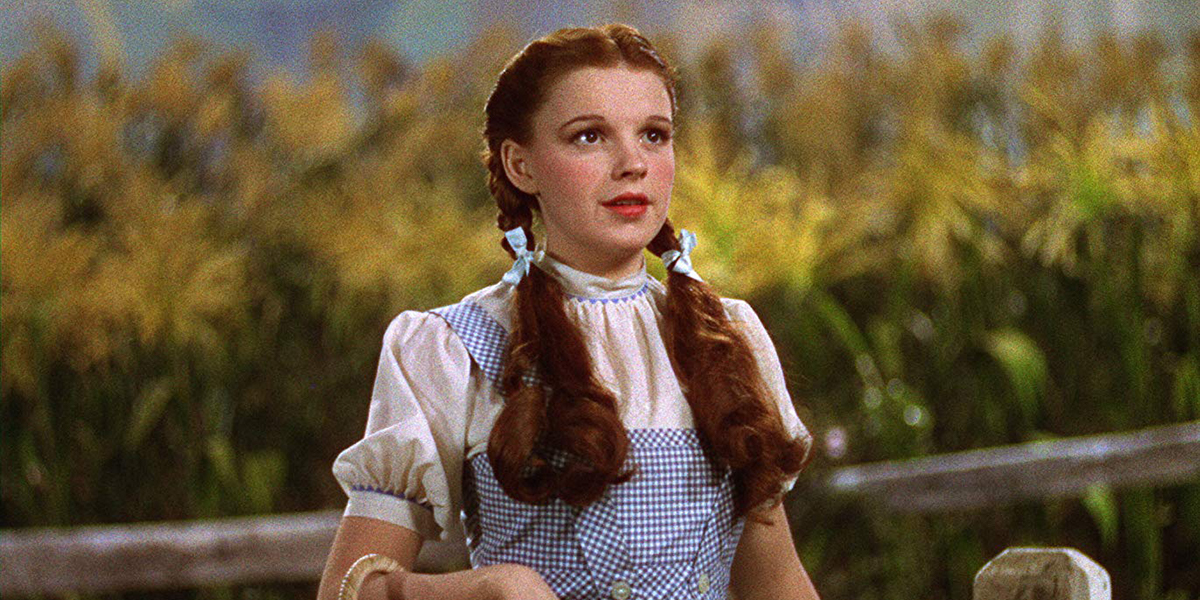 And there are some lessons in there for us, too.
Jesus tells us that we'll have trouble in our lives. Trials and tribulations lurk around every corner. No, we don't have to worry about flying monkeys, perhaps, or flammable makeup. But all of us can tick off a litany of problems we're worrying about right now. And maybe sometimes we wonder whether it's all hopeless — and whether God is even listening.
But the Bible also tells us that all things work for good for those who love Him, and God plays the long game. We may not see God's plan. We may not feel it in the moment. We may not even witness the fruits in our lifetimes. And yet God is in control. He has a plan. And one day, He'll tell us all about it when He takes us home.
And if there's one thing that The Wizard of Oz teaches us, there's no place like home.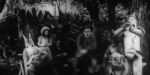 Read more:
Watch 1910's 'Wizard of Oz,' the earliest cinematographic version of the Oz classic