Pope Francis in Amoris Laetitia said part of the mission of marriage is to help each other grow. 
In Amoris Laetitia (The Joy of Love), Pope Francis says that in marriage men and women are called to make each other grow in humanity, to "help one another become, respectively, more a man and more a woman." (AL 221) The pope compares this process of creation with the work of the craftsman who patiently shapes, overcomes obstacles, and creates a new reality — with the difference being that the marriage will always be incomplete.
Man and woman are called to grow
Marriage is the means through which spouses reach fulfillment as a couple, as parents, and as a man or woman. The pope specifies that "marriage is not something that happens once for all," and for good reason: marriage is necessarily incomplete inasmuch as the man and the woman are themselves "an unfinished product, needing to grow, a work in progress" (AL 218). Therefore, loving the other means making him or her grow and reach fruition.
What does it mean to make the other grow? It means, says Pope Francis, helping one's spouse "to shape his or her own identity," that is to say, to make him or her more of a man or woman. The pope says that "love is thus a kind of craftmanship," an idea he had already developed during a catechesis on February 14, 2014: "Marriage is also an everyday task, I could say a craftsman's task, a goldsmith's work, because the husband has the duty of making the wife more of a woman and the wife has the duty of making the husband more of a man."
Men and women are called to grow and help their spouse grow, and by so doing, enter into a real couples dynamic. Bénédicte Lucereau, marriage counselor and author of The ABC for Couples (Artege), a book compiling the pope's reflections on conjugal life, points out that Francis thinks of marriage as a dynamic reality, a dance that must never stop, a daily work of construction that allows for a maturation of each spouse and of the love that unites them. Otherwise, still water "becomes stagnant and good for nothing," according to a proverb quoted by the pope (AL 219).
The metaphor of the artisan
The pope continues to work the metaphor of the craftsman, emphasizing the patience necessary for this daily work:
"Love makes each wait for the other with the patience of a craftsman, a patience which comes from God" (221), he writes. It is not done in a day." Love needs time and space; everything else is secondary. Time is needed to talk things over, to embrace leisurely, to share plans, to listen to one other and gaze in each other's eyes, to appreciate one another and to build a stronger relationship." (224).
A craftsman is also one who can repair, one who knows how to deal with the real, who builds, who manufactures, and who creates something new, despite the obstacles. In this sense, the pope continues to urge us not to be fooled by the culture of the provisional. He invites us to overcome the crises inevitably experienced by every couple, and even to see them as an opportunity to strengthen the marriage. "Couples should be helped to realize that surmounting a crisis need not weaken their relationship; instead, it can improve, settle and mature the wine of their union." (232).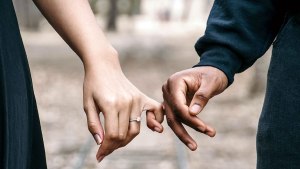 Read more:
How happy marriages got that way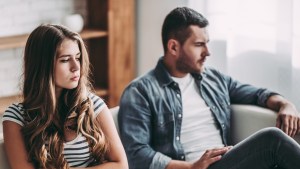 Read more:
How frustration and confusion can be great for your marriage