At this week's meeting of US bishops, a professional who works with sex abuse victims advises church leadership.
The annual meeting of the United States Conference of Catholic Bishops (USCCB) took place this week in Baltimore, Maryland, and among the various items on the agenda was an address to the bishops by a trauma psychologist.
Heather Banis, who works for the Archdiocese of Los Angeles as a victim assistance coordinator, shared her professional experience working with sexual abuse victims and encouraged the bishops to focus on building up trust again by taking concrete and compassionate action.
"It begins with listening, understanding, offering responses showing that they, the victim-survivors, are believed," Banis said in Angelus News.
Banis recommended that the bishops become "victim-centric," paying attention to each individual person because everyone's needs are different when it comes to what they need to heal. She advised the bishops to foster this healing and restore trust by "believing those who come forward with allegations, acknowledging the victim-survivor, offering counseling and support right away." Banis suggested bishops and priests pray for victims consistently from the pulpit, hold healing services, and address the issue head on.
Although much of what Banis advised the bishops to do when it comes to preventing abuse has already been instituted, she emphasized that abuse by priests is always a trauma involving betrayal and that priests and bishops should dedicate their time to meeting with and listening to victims face to face.
"We learn from hearing their sacred stories, and we honor them in those stories, but it's very different when you (bishops) do it," she said in Angelus News. "The power of that exchange can be remarkable." By listening, "you bring victim-survivors out of silence," she said.
As we come to understand more as a society and a church about the effects of abuse and address the issue with compassion and concrete actions, victims will have a safer environment in which to come forward and heal. Trauma experts and professionals who work with sexual abuse victims are important allies in this healing process.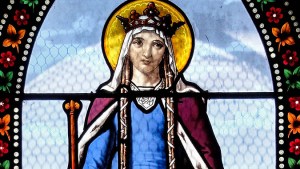 Read more:
St. Adelaide: This empress of the Holy Roman Empire is patroness of abuse victims