These ideas rise above the joke gifts and "beer kits" that tend to belittle, not elevate, new fathers.
My husband, Joseph, and I are expecting a little baby in the spring. We're so excited to welcome our son or daughter, and I wanted to get Joseph a gift this Christmas that especially focuses on his fatherhood.
After coming up with a short list of ideas, I turned to the internet for more suggestions. But I was disappointed by what I saw.
Many gifts featured in articles painted fatherhood as a joke, or worse, an inconvenience to men. Some gifts made it seem that all men are inherently incompetent when it comes to raising children. Others seemed to infantilize new dads, portraying them as just one of the kids. Far too many "new dad kits" were filled with beer, jokingly suggesting that the only way a new dad was going to survive was if he had some alcohol to help.
After discussing my frustration with friends, I wanted to offer some gift suggestions for new dads in your life that honor their masculinity and fatherhood …
1. Spiritual reading with examples of Biblical fatherhood
The role that fathers play in the lives of their children is incredibly important. Unfortunately, today's culture doesn't recognize the beauty of fatherhood. Often, dads are portrayed in sitcoms and advertisements as bumbling idiots. So if the culture isn't offering any good examples for new dads, where should they turn?
"In this age, which seems to demean the role of husband and father, St. Joseph presents a startling and wonderful contrast to the selfish and indulgent view which so many have of husbands and fathers," Archbishop John Myers wrote. "His humility and obedience together with his faith challenge us to become the men who God has called us to be."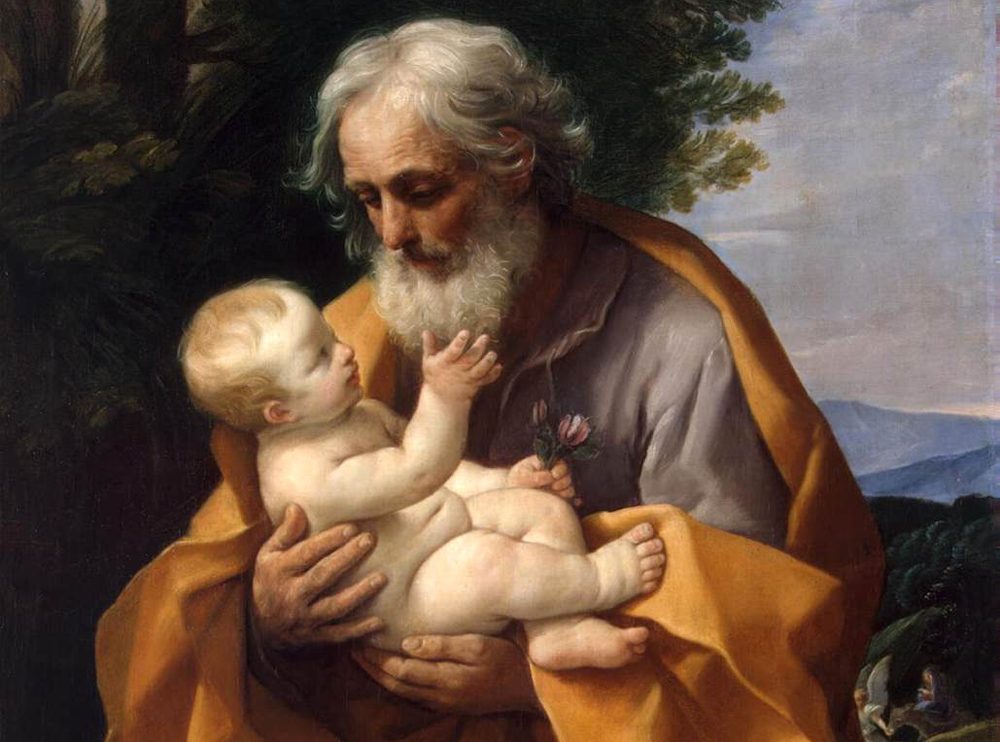 Encourage dads to turn to the holy example of St. Joseph. Joseph's Way: Prayer of Faith by Devin Schadt is part of a two-volume series that showcases the Biblical vision for fatherhood. The book contains 80 days of prayers and devotionals to help men recognize the importance of their fatherhood. Contained within its pages are both invaluable practical tools and profound spiritual insights dads of any age will appreciate.
2. Comfort clothes for paternity leave
New babies mean that dads will have time at home with paternity leave, or just more time around the home in general. Whether it's an official dad uniform or a comfortable pair of lounge pants, help the new dad in your life comfortably adjust to this new season at home with his little one.
3. Saintly reminders to inspire him
There are beautiful examples of fatherhood from the lives of the saints, but the official patron of fathers is St. Joseph. Although we don't know much about his life, we do know that he was a humble carpenter who strove to protect and care for the Holy Family.
Parenting a new baby can be messy, and this season of his life will be full of adjustments. But God doesn't invite us into seasons without supplying us with grace. "God chose ordinary men for fatherhood to accomplish his extraordinary plans," G. K. Chesterton penned. Inspire the new dad in your life to joyfully embrace this new role of fatherhood and rejoice in God's plan for his growing family.
What better gift for a new dad than something that reminds him of the saints, rooting for him from Heaven? Maybe it's a statue for his work desk or dresser at home, or this beautiful print to frame.
4. A reliable grocery delivery service
After a long sleepless night or a day full of doctor appointments, the motivation to get dinner on the table is low for new parents. A practical gift for the new dad in your life is a reliable grocery delivery service. After all, takeout gets old after a while. This is an especially great gift if you live far away from the new parents but still want to help them out with the practicals of new life with a baby.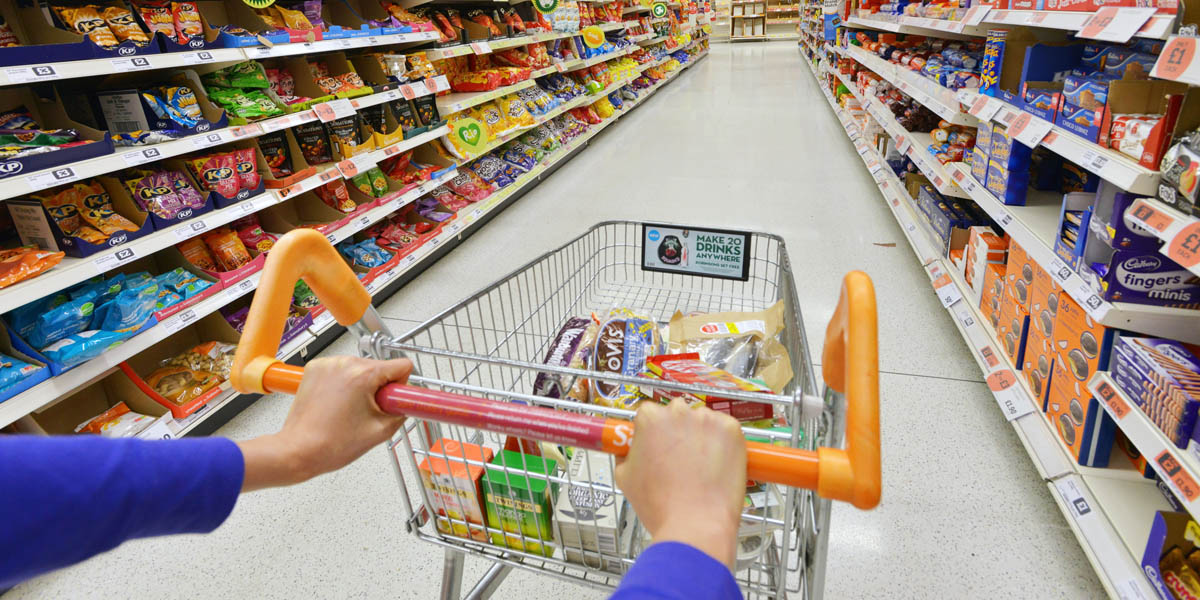 5. Gifts that encourage him to bond with the baby
Reading out loud to babies has incredible benefits. Sharing stories with them teaches them about communication, and builds listening, memory, and vocabulary skills. Reading together also passes along information about the world to little babies who are still figuring out their new surroundings.
But all parents know that you can only take so many readings of a baby's favorite book before going crazy. Goodnight Moon is a classic, but it can be mind-numbing if that's all your little one has to pick from for bedtime stories.
Encourage new dads in your life to bond with their new son or daughter over topics they love, too. For example, Joseph is an electrical engineer and I can't wait to listen to him read to our baby about gravity, coding, thermodynamics, and aerospace engineering with this book set. Maybe the new dad you know loves cooking, history, or sports. Whatever their interest, pick up a set of books for him to read out loud to his little baby.
6. A sturdy baby carrier that fits his frame
Any new parent knows that there are hundreds of options when it comes to baby gear. A few minutes into creating our baby registry, Joseph and I had to take a step back because we were completely overwhelmed. But one thing we knew we wanted to have to use around the house was a baby carrier or two that both Joseph and I would use on a regular basis.
Many stores let new parents try on baby carriers before taking them home. Parents come in all different shapes and sizes, so a baby carrier that fits dad's frame is a must. Get the new dad in your life a baby carrier that he can regularly and confidently wear. With the right gear, he'll be able to go about his day around the house or at work with both hands free and a baby nice and close for a great bonding experience.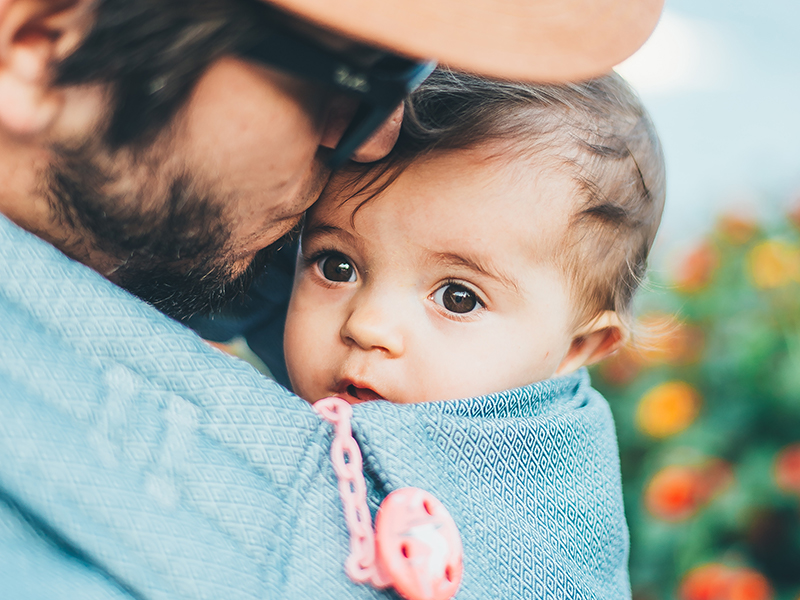 7. A tactical bag he'll want to carry around
Most diaper bags cater to moms who may be carrying the bag around on a regular basis. But new dads may have opportunities where they're taking their new baby out on the town or in a separate car. Check out more masculine diaper bags that are functional for new dads. Whether it's a backpack style or a traditional bag with darker fabric, having their own bag that they can stock and carry is a great idea for new dads.
8. A gift that honors his memories as a dad
Often people think that it's just new moms who want to treasure every minute with their babies. But that couldn't be further from the truth. After all, new dads have their own unique memories of their son or daughter, especially from their perspective of the pregnancy and delivery process.
Encourage the new dad in your life to capture their memories of their new son or daughter with a keepsake book or with letter writing prompts. One of my favorite gifts from my dad is a letter he wrote me when I was less than a year old. I keep it in a keepsake box in my bedroom and read it regularly. Imagine how beautiful it would be to have years worth of memories or letters to pass onto kids when they're old enough to appreciate them.
9. Something to help him through those long nights
New moms and dads alike have long nights ahead of them with a new baby in the house. While some gift lists I read suggested giving new dads earplugs and leaving those late nights to mom, encourage the new dad in your life to dive into this season with his new baby. But there's nothing wrong with an extra burst of energy after those late nights with a little baby who can't get to sleep. Pick up a gift certificate to a local coffee shop, or stock a new parent's pantry with their favorite coffee brews.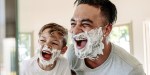 Read more:
14 Activities that help fathers and sons strengthen their bond