The week between Christmas Day and New Year's is such a letdown! Here are 4 ways to perk up and stay up — all year long.
The days after Christmas can be a huge letdown. After all the tree trimming, stocking hanging, and holiday dinner preparing, the holiday feels like it has come and gone (even though, technically, we still have 10 more days to go).
Year after year, my family tries to beat these blues. We stretch out Christmas as long as humanly possible. This year, we began the celebration with lunch on Christmas Eve, and didn't end the festivities until Christmas night at 10 p.m., with family board games around the fireplace. We even made the kids wait until Christmas night to open up all of their gifts. The anticipation builds throughout the day and then explodes in a wrapping-paper, laughter filled night.
But then we wake up the next day to gift receipts that need returning, leftovers in the fridge, and a little part of us that wishes that it was still Christmas time in the city. Here are four ways that I've found helpful in trying to hold onto the joy and help combat the letdown that plague so many of us this time of year:
1. Keep giving
One of the best parts of Christmas is not getting gifts, but giving them. The joy that we feel from giving doesn't have to be packed away with our Nativity sets at the end of the season. This year, keep the joy of Christmas alive by continuing to give — not just in the form of physical gifts, but also the gifts of your time. Pick out a local charity that could use some help — but don't just write a check and drop it in the mailbox. Instead, commit to taking time out of your schedule to volunteer. If you love seeing the joy on people's faces when they realize that you've thought of them, imagine how joyful your year could be if you keep the spirit of giving alive!

2. Keep in touch
Christmas is the only time that I see family members who have moved hours away. We all get together at my grandparents' and spend hours catching up on the news about school, relationships, and life events that have happened since we've seen each other last. This year, don't let 12 months pass between the next time that you visit with friends and family. At our house, we hang up the Christmas cards we receive around our kitchen cabinet doors. Walking into our kitchen and seeing friends' smiling faces and Christmas wishes is a beautiful reminder that our family is loved and thought of. Letting friends and family know that you are thinking of them isn't restricted to just an annual Christmas letter or conversation. Reach out throughout the year with a quick message to let your loved ones know they are on your mind.
3. 
Keep active
So there's that little matter of all the Christmas cookies you've been eating daily for the past week. But it's also been proven that some time in the sun can increase the brain's level of serotonin — the hormone that is responsible for boosting our moods and helping us stay calm and focused. Try taking a quick walk around the neighborhood with the dog or kids after putting away the Christmas decorations. Maybe you have a friend who is also experiencing a letdown this week. Give them a call and ask them to go on a winter hiking adventure with you. Or, if you live in a place where the cold keeps you inside, try out a new inside workout plan!

4. Keep present
We're always so eager to get on to the next big thing — after all, New Year's is less than a week away. Don't combat after-Christmas blues by nursing yourself along until the next holiday, though. By doing so, we miss out on the little joys found in the ordinary time that this in-between season offers. If you're missing Christmas joy, finding the joy in the little, daily celebrations can be a great help. Start a list of things that bring you joy throughout the day. Maybe your latte this morning was made perfectly, or all of the lights were green on the way to work. Finish out this year strong with receptivity to all the gifts each day has to offer.
Any hey, if all of the above fails, take heart: Only 363 days left till Christmas!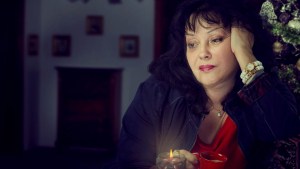 Read more:
Already with the post-Christmas blues? Snap out of it!