The Church Father has some profound advice.
St. Basil was a holy bishop of Caesarea (modern-day Turkey) during the 4th century. He made many contributions to the early Church, especially in regard to religious life, including the "Rule of St. Basil." He has since been recognized as one of the principal founders of Eastern Monasticism.
Basil spent much of his time in prayer and related his insights to the monks under his care. In particular, Basil explained in his writings when a monk should pray.
When you sit down to eat, pray. When you eat bread, do so thanking Him for being so generous to you. If you drink wine, be mindful of Him who has given it to you for your pleasure and as a relief in sickness. When you dress, thank Him for His kindness in providing you with clothes. When you look at the sky and the beauty of the stars, throw yourself at God's feet and adore Him who in His wisdom has arranged things in this way. Similarly, when the sun goes down and when it rises, when you are asleep or awake, give thanks to God, who created and arranged all things for your benefit, to have you know, love and praise their Creator.
These instructions are not reserved to religious men or women, but apply to all people in whatever state of life you may be in.
The advice echoes a passage from the book of Thessalonians, "Rejoice always, pray without ceasing, give thanks in all circumstances; for this is the will of God in Christ Jesus for you" (1 Thessalonians 5:16-18).
We should, in every circumstance, praise God for his wonderful deeds and thank him for the many blessings he pours out upon us. Our prayer of thanksgiving does not have to be formal or long, but it does need to come from the heart. When we engage in such a practice, we open ourselves up to God's divine providence and see the world around us in a new light.
God is with us and if we can keep a spirit of prayer throughout the day, we will begin to realize how close he is to us in everything we do.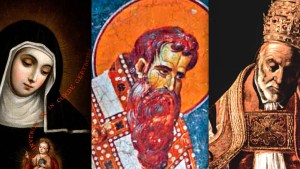 Read more:
How does a saint become known as "the Great"?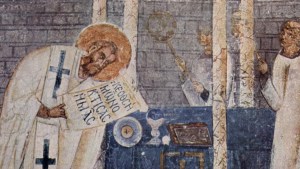 Read more:
4 Spiritual lessons from Eastern Monasticism for everyday life