Their Christmas gift this year was a home and a family.
Terri and Michael Hawthorn never planned on adopting, even after they became foster parents. But in April 2018, they adopted siblings Haizlee and Korgen, and just before Christmas they adopted seven more siblings out of foster care.
The kids wanted to share their story to give hope to other children who might be struggling in foster care. "It feels so great knowing we have a family now and won't have to go anywhere else," Dawson Hawthorn said.
"This is a blessing. They are a blessing," Terri said. "Every day these kids wake up and they are giggling and they are happy, and you see the smiles on their faces. That's what makes this worth it. We hope this will give other opportunities and people will consider opening their homes to foster care and adoption."
You can find out more in the video above.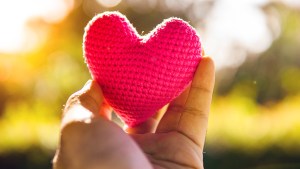 Read more:
Beginning to find my motherhood through adoption