Sister Bernadette was suddenly able to walk again after a pilgrimage in 2008.
Sister Bernadette, who received the 70th recognized miracle of the grotto, had the opportunity to participate in the pope's morning Mass on January 21. He assured her that he's praying for the sick.
You must go to the school of the Holy Family and of the Beatitudes to learn humility, Pope Francis said at his daily Mass at Santa Marta on January 21. One in the congregation, Sister Bernadette Moriau, well incarnates such humility.
She is the most recent person to experience an officially recognized miracle at Lourdes. She was present at the Mass, and admitted she feels "always very small," with such honors.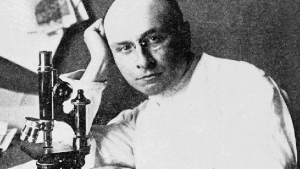 Read more:
The Lourdes miracle that brought a Nobel prize-winning doctor to faith
Sister Bernadette was accompanied by Bishop Jacques Benoît-Gonnin of Beauvais, and by Jean-Marie Guénois, editor-in-chief and religious affairs specialist at the French periodical Le Figaro, with whom the sister wrote an autobiographical book about her miraculous experience, entitled My Life Is a Miracle ("Ma vie est un miracle").
She tells how, after suffering for nearly 40 years from acute sciatic nerve trouble that partially paralyzed her, she experienced healing in 2008 on a pilgrimage to Lourdes.
In a video published at the diocese website, Sister Moriau declared that as she returned home after the pilgrimage, she heard a voice telling her to remove her leg braces. Immediately after that, she was able to walk on her own again.
The local bishop is the first authority to investigate a miracle. He creates a board of medical professionals to evaluate the event and then they report to him their results.
In most cases the event is not verified as a miracle. For example, "the Lourdes Medical Commission, while documenting over 8,000 extraordinary cures, has only validated [70] of them."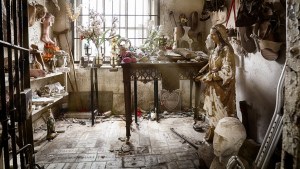 Read more:
This is how miracles are approved by the Church
Sister Bernadette gave Pope Francis a copy of the book at the end of the Eucharistic Celebration. This "meeting overwhelmed me," she told reporters after this moment of meeting with the pontiff.
"We accompany the pope always with our prayer, we follow him in his mission, and I would say that for us as Franciscans, his attention to the poor leaves a strong impression on us," she said. "We find in Pope Francis a Jesuit dimension, of course, but also a Franciscan one similar to that of our brother Francis, the Poverello of Assisi."
"We [the Holy Father and I] did not say much because we had little time, but it's not the words that matter, but rather the meeting through simple gestures: silence communicates many things."
Even so, she had the time to ask the Sovereign Pontiff to pray especially for the sick around the world, said Bishop Benoît-Gonnin—a request the pope received warmly. He promised to pray intensely for them, said the French prelate.
Read more:
What happens when a Lourdes miracle isn't a healing, but is still miraculous?
Read more:
Nobel Prize-winning agnostic scientist says "The miracles at Lourdes are inexplicable"