"The Lord is my light and my salvation; whom shall I fear?"
Being a good person and fighting for truth and justice in the world is a difficult task in our modern world. Sometimes the evil that opposes our good works can be overwhelming and we don't feel we have the strength to combat it.
The good news is that Jesus has already conquered and gives us the strength we need to be forces of good in this world.
Below is an excerpt from Psalm 27 that can be used as a prayer for strength, asking God to fill you with the courage you need to combat the evil forces in this world.
The Lord is my light and my salvation;whom shall I fear?The Lord is the stronghold of my life;of whom shall I be afraid?When evildoers assail me,uttering slanders against me,my adversaries and foes,they shall stumble and fall.Though a host encamp against me,my heart shall not fear;though war arise against me,yet I will be confident.For he will hide me in his shelterin the day of trouble;he will conceal me under the cover of his tent,he will set me high upon a rock.And now my head shall be lifted upabove my enemies round about me;and I will offer in his tentsacrifices with shouts of joy;I will sing and make melody to the Lord.Teach me thy way, O Lord;and lead me on a level pathbecause of my enemies.Give me not up to the will of my adversaries;for false witnesses have risen against me,and they breathe out violence.I believe that I shall see the goodness of the Lordin the land of the living!Wait for the Lord;be strong, and let your heart take courage;yea, wait for the Lord!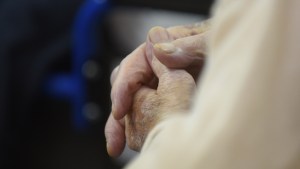 Read more:
Pray for healing with this Psalm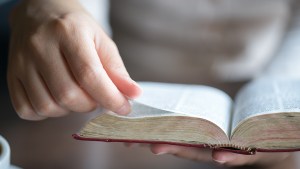 Read more:
A Psalm to pray in thanksgiving to God