40 inches of rainfall over the winter is alleviating 5-year drought
The Sea of Galilee in northeast Israel, known as Kinneret in Hebrew, rose 11 inches over the weekend, after an unexpectedly rainy winter that has begun to allay concerns that the freshwater lake was on the verge of reaching dangerously low levels.
The lake supplies the majority of water to the region, and until very recently, meteorologists warned that the drought would bring water levels to "the black line," the lowest-ever level reached since 1926 when water levels were first recorded.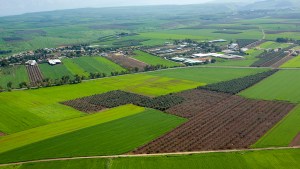 Read more:
Did you know that Jesus' homeland of Galilee was (and is) a lush and green oasis?
As the site of many of Jesus' miracles in the New Testament, the Sea of Galilee is also a popular tourist sight for Christian pilgrims.
According to the Jerusalem Post, the lake rose by 11 inches in 24 hours, and on Monday had reached -211 meters below sea level, 1.44 meters higher than the lower red line, and 3.16 meters below the upper red line.
The red lines represents levels of danger during seasons of drought.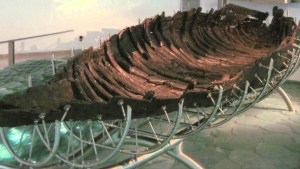 Read more:
The "Jesus Boat," an archeological treasure from the Sea of Galilee
Meteorologist Dr. Barry Lynn told the Jerusalem Post that this winter's rain was of biblical proportions.
"Joseph predicted seven years of plenty followed by seven years of famine," he said. "But in our case we've had about seven years of drought now followed by unexpected rain."
This video taken on April 2, shows water levels in the Sea of Galilee relative to a boat dock.