When the temptation is hard to dismiss and you feel like turning away from God, pray this prayer.
There are times in our lives when a temptation to commit sin is particularly strong. It can overcome our senses and almost take over our ability to think rationally.
When a temptation seeks to conquer our souls and lead us away from God, the best thing to do is pray.
Sometimes we may not have the strength to pray using our own words and need the help of a memorized prayer. In these cases, it may be helpful to say a prayer similar to the one below to wake us out of our attraction to sin.
Saying the prayer over and over again will reinforce it in our mind as well as call upon God's grace to give us the peace we need.
The next time you feel tempted to commit a sin, try this prayer and entrust yourself to the mercy of God.
My God! Let me rather die than offend thee. My Divine Savior! Assist me by thy powerful grace, mercifully preserve me from yielding to this temptation, and give me a great horror for sin. Lord! Save me, or I shall perish.


Read more:
When tempted to sin, try to do this first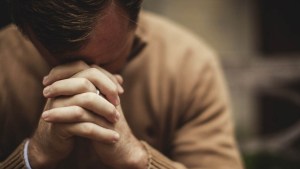 Read more:
When you are tempted to commit a sin, pray this prayer