With another "Friday of Mercy" visit, pontiff brings consolation to Emanuele Village.
Pope Francis on Friday paid a visit to a "village" where patients with Alzheimer's receive care. The visit came in the traditions of the Fridays of Mercy, which the Holy Father began during the jubilee of mercy.
The center, called the Emanuele Village, is organized like a real village, reproducing many small aspects of everyday life. The village enables those who live with this disease to maintain a bridge of communication with the outside world, promoting socialization and inclusion. The Village is named after its founder, who set out to create an innovative solution for residential care for people affected by Alzheimer's disease.
Upon his arrival, Francis was greeted with amazement by the residents in the courtyard of the Village. He exchanged words of comfort with each of them.
With this visit, Pope Francis wanted to draw attention to the conditions of exclusion and loneliness that a disease like Alzheimer's risks generating in people who are often left alone by society.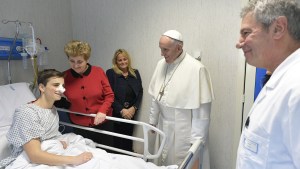 Read more:
With love, respect, acceptance, says pope, the "dark shadow" of euthanasia disappears
The Holy Father has on various occasion mentioned the particular struggles faced by those with Alzheimers.
Earlier this month, he received in audience a choir that sings with Alzheimer's patients.
The pilgrims were from a home in Bonheiden, Belgium, and accompanied by the "Rainbow Choir" that developed around the home.
With its singing, the Rainbow Chorus of Bonheiden helps the elderly in the home to come together daily to pray and attend Mass. Singing with the choir members, the elderly find a link that connects their past and present, a memory that their disease often erases. Hence, their singing is a "cure." The pope was moved to hear them sing together.
In 2016, during a general audience held on that year's World Alzheimer's Day, Francis said: "I invite everyone to remember, with the solicitude of Mary and with the tenderness of the Merciful Jesus, those affected by this disease, together with their families. We also pray for the people who are close to the sick, knowing how to grasp their needs, even the most imperceptible ones, because they are seen with eyes full of love."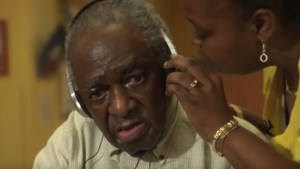 Read more:
Study finds Alzheimer's cannot take away memories of music
Read more:
How 600 nuns are helping to cure Alzheimer's