Here's a way to make sure your commitment to self-improvement doesn't venture into a harmful place.
I'm just finishing a book called The Narcissism Epidemic: Living in the Age of Entitlement, in which the authors, Jean Twenge and Keith Campbell, warn against the growing wave of egocentrism that is flooding the developed world. Among the many factors that the authors mention as causes of this epidemic of narcissism, two are particularly interesting to me.
The first is the avalanche of messages we're exposed to, telling us over and over again that we are special, and that we are not like everyone else. As a result of this insistence, today no one accepts being "standard" or "normal." We all want to be special, extraordinary, and outstanding. Of course, I'm not here to defend the idea that we should be mediocre or just part of the crowd. Each one of us should make an effort to be the best possible version of ourselves.
However, the opposite of settling for mediocrity is a desire for self-improvement—not narcissism, which leads us to believe that everything revolves around us. Being dissatisfied with ourselves means fighting against our own defects; whereas narcissism makes us grow vain regarding our own virtues, which are often exaggerated by our imagination. A desire for self-improvement is a motivation, whereas narcissism is a narcotic. Dealing with people who work each day to be better is marvelous; dealing with narcissists, who always think that they are the exception to the rule, is exhausting.
The second factor that contributes to the epidemic of narcissism is the boom of social networks on the internet. This is because our personal profiles very easily become monuments to ourselves, where we spend our time obsessively praising our own achievements and virtues. Like a choir of spoiled children, many users of social networks share their experiences with the only intention of calling other people's attention to themselves. "Check out how good I look in this picture!" "See how cool I look here?" "These are no average biceps!" "Did you know that on Saturday I finished a half marathon in less than 2 hours?"
And so on, and so on — "to infinity and beyond!" as Buzz Lightyear would say. Social networks, instead of being places where we share the experiences we've had with the people we love the most, seem more like theme parks built in honor of a dictator: authentic sanctuaries of self-adulation and ridiculous vanity.
All of us have a certain tendency towards narcissism, which we must keep in check. It's one thing to have a reasonable, healthy amount of self-esteem, and another to expect the entire world to turn around us, as if we're the Sun King. Narcissism can be enjoyable or rewarding in the short term, but in the long term it turns us into selfish, boring people, without any truly deep or significant relationships.
In order to counteract this narcissism epidemic and avoid becoming self-worshipers, there's a truly efficient anecdote: thinking about others. Let's look at three ways we can do that:
1
Being thankful
Narcissists doesn't usually think about other people. Narcissists think that they're the best, and that they're entitled to everything. Everyone else owes them, because they're special. Humble people, on the contrary, know how to say "thank you" for any small favor or service granted them, appreciating every act of generosity towards them. They don't take things for granted. They're thankful to God, to others, and to life, for the thousand-and-one wonderful things that surround them and happen to them. They're even grateful for the less pleasant things, knowing that they're an occasion for us to overcome limitations, and to mature and grow.
2
Admiring other people's good qualities
Narcissists only have eyes for their own virtues, and tend to downplay achievements of other people, so the spotlight stays on themselves. Humble people, on the contrary, are aware of their own virtues, but also know how to enjoy other people's virtues and achievements, which humble people consider a gift to the world. They rejoice in other people's victories, because they don't think that life is a competition in which we always have to be ahead of everybody else.
3
Doing favors for others and helping them
Narcissists tend to be so wrapped up in their own good qualities that they never take time to give themselves to others. They say they'd love to do it, yes, but in reality they're too busy thinking about themselves and looking for applause. Generous people enjoy doing favors for others, preparing surprises for them, and serving them daily in little ways. Serving isn't a humiliating task makes us like slaves, but rather a precious form of showing our love. True power, Pope Francis reminds us, is service.
Therefore, in the face of this epidemic of narcissism, instead of repeating over and over again how wonderful and special we are, instead of spending hours building a monument to ourselves on the internet and looking for digital admirers, let's think about others. It makes life much richer and broader.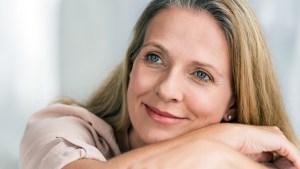 Read more:
New research reveals the one thing that determines a longer and happier life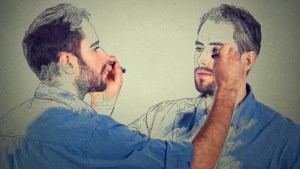 Read more:
Narcissism vs. self-esteem: How to tell the two apart