If fasting is easy for you, try reforming your speech and internet interactions.
What can God do in your life with one Bible verse a day?
Subscribe to Aleteia's new service and bring Scripture into your morning:
Just one verse each day.
Click to bring God's word to your inbox
Spiritual writers have always stressed the importance of fasting, but St. John of the Cross, the great Discalced Carmelite saint, would argue that there is one spiritual discipline that may be even more beneficial than fasting.
Saint John of the Cross is not only a Doctor of the Church. He has been nicknamed "the most mystical of all poets, and the most poetic of all mystics." In fact, his works –- both his poetry and his treatises on spirituality, that have captivated believers and non-believers alike — are considered one of the all-time peaks of Spanish literature.
One of his most accessible works is a collection of sayings, his Dichos de Luz y de Amor, "Sayings of Life and Love." Relatively brief when compared to his longer treatises on mystical spirituality, this work has deeply influenced later spiritual writers, artists and theologians from T.S. Eliot to Salvador Dalí. One of these Sayings of Light and Love reads "Conquering the tongue is better than fasting on bread and water." What he is referring to is the ability to use our words to build up others, rather than tear them down.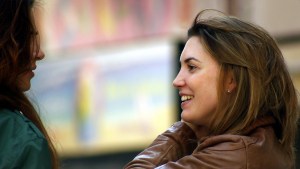 Read more:
How to avoid gossip, according to the 'The Imitation of Christ'
If St. John of the Cross were alive today, he might include "Conquering your commentaries on the internet" in the mix. It requires great spiritual discipline to refrain from using the internet to take a personal jab at someone or posting a snarky comment about an individual.
Too often we forget that there are real people behind the millions of social media profiles on the internet and don't think that we could actually hurt someone else by the words we use in the comment box.
If fasting is easy for you to do, try reforming your speech and internet interactions. You may find yourself having a much more difficult time restraining your impulses and turning off your phone before you do something you will regret.
Here you will find a selection of five other of John of the Cross' sayings you can use in your meditations.
Though the path is plain and smooth for people of good will, those who walk it will not travel far, and will do so only with difficulty if they do not have good feet, courage, and tenacity of spirit. It is better to be burdened and in company with the strong than to be unburdened and with the weak. When you are burdened you are close to God, your strength, who abides with the afflicted. When you are relieved of the burden you are close to yourself, your own weakness; for virtue and strength of soul grow and are confirmed in the trials of patience. God desires the smallest degree of purity of conscience in you more than all the works you can perform. Mine are the heavens and mine is the earth. Mine are the nations, the just are mine, and mine the sinners. The angels are mine, and the Mother of God, and all things are mine; and God himself is mine and for me, because Christ is mine and all for me. What do you ask, then, and seek, my soul? Yours is all of this, and all is for you. Do not engage yourself in something less or pay heed to the crumbs that fall from your Father's table. Go forth and exult in your Glory! Hide yourself in it and rejoice, and you will obtain the supplications of your heart. Blessed are they who, setting aside their own pleasure and inclination, consider things according to reason and justice before doing them.
Also, make sure to visit the slideshow below to discover seven inspiring thoughts from this Carmelite saint.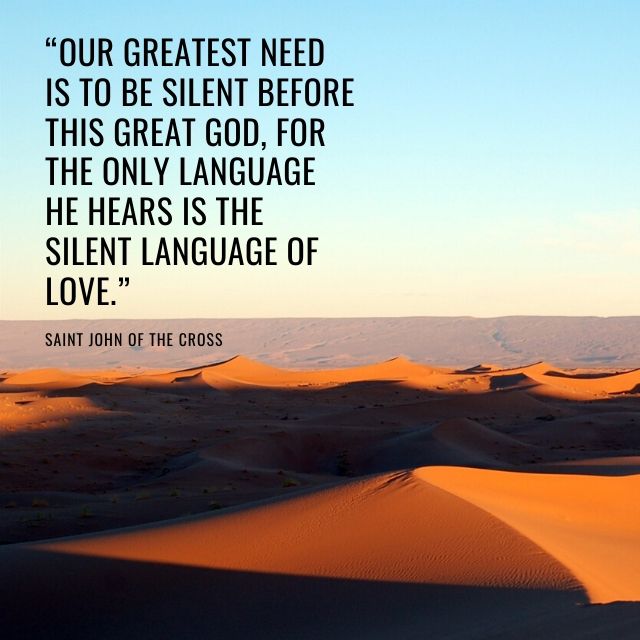 Launch the slideshow