When a loved one you know is dying, here is a prayer you can pray on their behalf.
When it is clear that a friend or family member is no longer progressing in health, but preparing for death, the only thing we can do is pray for them.
What we pray for is not a restoration of health, but a safe passage from this life to the next. None of us can truly escape death, and at a certain point we have to accept that fact and commend our beloved into the hands of God.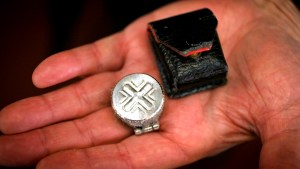 Read more:
What is the Apostolic Pardon?
Here is a prayer the Church gives us in Prayers with the Dying that we can use to invoke God's mercy upon the soul about to enter into eternity.
I commend you, my dear brother/sister,to almighty God,and entrust you to your Creator.May you return to Himwho formed you from the dust of the earth.May holy Mary, the angels and the saintscome to meet you as you go forth from this life.May Christ who was crucified for youbring you freedom and peace.May Christ who died for youadmit you into his garden of paradise.May Christ, the true Shepherd,acknowledge you as one of his flock.May he forgive all your sins,and set you among those he has chosen.May you see your Redeemer face to face,and enjoy the vision of God for ever.Amen.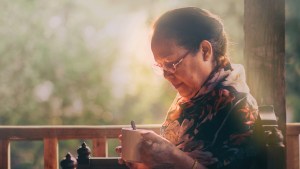 Read more:
If a member of your family is sick, say this prayer