These five women understand what it's like to wait a while to have children.
Send us the names of your loved ones who are sick or suffering. The Aleteia prayer network of 550 monasteries will take them to prayer for the World Day of the Sick.
Click here to share your intentions
Whether because of marrying later in life, difficulty conceiving, or waiting a long time for an adoption placement, many couples find themselves waiting much longer to become parents than they ever thought they would. Not every couple will end up becoming parents, of course. But if you waited a long time before having a child, or if you're waiting right now and looking for patron saints who understand your situation and can pray for you, you might find solidarity in the stories of these 5 holy women who waited a long time before they became mothers.
Launch the slideshow
Read more:
Saints who suffered infertility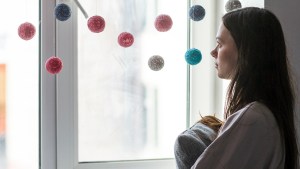 Read more:
Infertility for a Catholic woman is an invitation