Keep this Bible verse close at hand when you have difficulty being thankful to God in difficult situations.
It is relatively easy to be thankful to God for positive blessings that we receive. Whether it is an enjoyable job, comfortable house, or loving family, we are naturally grateful for the good things in life.
However, are we thankful to God for everything, even when situations look dire?
This can be a more difficult disposition to have, but it is a necessary one for the Christian. We are challenged to be a people of hope, seeing God's handiwork in all circumstances, even the difficult ones.
Here is a short Bible verse that can help orient our spiritual life in the right direction. Keep it close at hand for those times when we are not naturally thankful to God. It is a reminder that God's will is in every event, even when we don't understand it.
Rejoice always. Pray without ceasing. In all circumstances give thanks, for this is the will of God for you in Christ Jesus. (1 Thessalonians 5:17-18)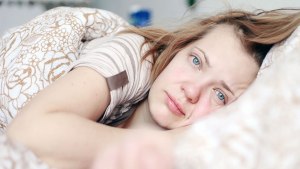 Read more:
How to thank God when you don't feel thankful