Take a trip to the Emerald Isle and beyond with this blessing involving more than 300 churches.
One of the most beautiful things to come out of COVID-19 are the musical talents shared on social media. They've been uplifting and inspiring — a real blessing to hear. It's rather awe-inspiring to see how in the space of a few months people have found solutions to keep their creative talents alive.
And some of the most wonderful sounds have come from the faithful. This is the case of the various choral numbers, such as this beautiful rendition from the Emerald Isle.
With people gathering from over 300 churches to perform this ancient Irish blessing  — attributed to the 6th-century poet St. Dallán Forgaill — the result is exquisite. Thanks to traditional Irish instruments accompanying the singers, the listener takes a trip over the Emerald Isle that they won't forget. But if you want to be really impressed, be sure to tune in at the 2 mins 40 sec mark to hear the dulcet tones of the clergy. And stay to the end to hear the Aaronic blessing in multiple languages.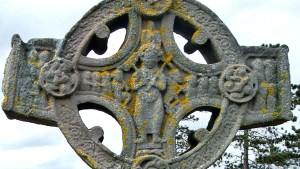 Read more:
12 Popular Irish sayings to make you smile, reflect, and be grateful