In the autopsy room where he worked, he placed a crucifix on the wall inscribed with Hosea 13:14: "O death, I will be thy death."
Joseph Moscati was the seventh of nine children born into a noble family in the town of Benevenuto on July 25, 1880. His father, Francesco, was a highly respected lawyer and magistrate in the area. His mom, Rosa De Luca Dei Marchesi di Roseto, was from nobility. Joseph was baptized six days after his birth and received his First Holy Communion when he was only eight years old (at the time, the general practice for receiving First Communion was at age 12). 
Joseph's brother, Alberto, had fallen from a horse while training in the military. He suffered severe head trauma and became disabled. Joseph was able to observe the treatment and care his brother received. It inspired him to take an interest in studying medicine. Upon graduating from high school in 1897, he entered the University of Naples to pursue this interest. It was a bittersweet year for him because his dad passed away during that time. He graduated as a doctor in 1903. 
Upon graduation, he was accepted on the staff of the Hospital of the Incurables. Besides tending to his daily rounds, he continued studying and researching ways to help those suffering from crippling injuries or diseases. He quickly acquired a reputation for his devotion to work and his genuine love for his patients. Then on April 8, 1906, Mount Vesuvius erupted. His reputation was about to grow.
Doctor Moscati was working in the hospital at Torre del Greco when the volcano exploded. The hospital was only several miles from the epicenter. Many of the patients were elderly, and many were paralytics. Dr. Moscati instinctively and immediately took charge of the evacuation. His quick thinking and leadership were the guiding force in getting all of the patients safely out of the building. Only moments before the entire roof collapsed, bringing the building down, the last patient was removed. Dr. Moscati sent a letter to the Neopolitan Hospital Service, thanking everyone who helped in the evacuation. He never mentioned himself.
In 1911 a cholera epidemic broke out in Naples. Dr. Moscati was asked by the government to perform health inspections and research to help find the cause(s) for the disease, as well as develop ways to control and manage it. He was quick and efficient and did a spectacular job of gathering data and presenting ways to combat the epidemic. Many of these ideas were put into practice. In 1911, Dr. Moscati was welcomed as a member of the Royal Academy of Surgical Medicine, receiving a doctorate in physiological chemistry.
Dr. Moscati was both a researcher and a doctor. He was in charge of the local Institute of Anatomical Pathology, where he had a particular way to keep the right perspective on his mission. In the autopsy room, he placed a Crucifix on the wall. Inscribed on it was Chapter 13, verse 14 of the Book of Hosea: Ero mors tua, o mors (O death, I will be thy death).
He had been one of the first Neopolitan doctors to experiment with the new medicine, called insulin, discovered in 1911. Insulin would not be used on a patient until 1922. His mom had died of diabetes in 1914.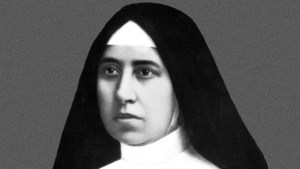 Read more:
Brazil's first canonized female saint was a lifelong diabetic 
Dr. Moscati tried to enlist in the military during World War I, but it was decided he would be a greater asset working as a doctor. He wound up treating more than 3,000 wounded and sick soldiers. After the war, he was made director of a medical school. 
Dr. Moscati remained loyal and true to his faith his entire life. He attended Mass most every morning, receiving Holy Communion and uniting himself with Jesus for the day. Then it was on to the hospital. The remainder of his day was spent treating patients.
Part of his patients' treatments would invariably be prayer and, if Catholic, explaining the power and healing effects that frequent reception of the sacraments could bring. He never charged a poor person for his services, and often he would give medication to someone at no charge. When they arrived home, they would find a 50-lira note in the bottle.
Dr. Joseph Moscati began April 12, 1927, like any other day. He attended Mass, received Holy Communion, tended to his hospital work, and went home to treat patients. At 3 p.m., he felt tired. So he sat down to take a rest, closed his eyes, and died. He was 46 years old.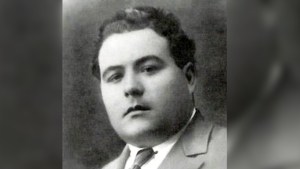 Read more:
This doctor wrote one last prescription on his way to execution
Many who knew him called him a miracle worker because he was so good at diagnosing symptoms just by hearing about them.
But after his death, he was still considered a miracle-worker: He was credited with amazing cures, and people said that prayers for his intercession after he died helped them get well.
Reports of these continued good works eventually reached Rome. Miracles attributed to his intercession were recognized, and on October 25, 1987, Dr. Joseph Moscati was canonized a saint by Pope St. John Paul II. He was the first 20th-century physician to be canonized.
His feast is November 16, which was the day his remains were transferred to the Iglesia del Gesù Nuovo in Naples, three years after his death. He was also beatified on a November 16 by Pope St. Paul VI in 1975. (The date of his death was in Holy Week, and he was buried on Holy Thursday.)
St. Giuseppe (Joseph) Moscati, please pray for us, especially during this time of pandemic.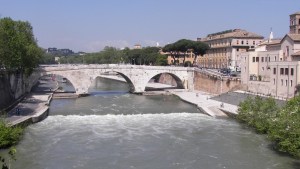 Read more:
K Syndrome: The creative way doctors in Rome saved Jews from the Holocaust
Read more:
Photo of doctor praying the Rosary in COVID-19 hospital goes viral