These impactful words are a great reflection on 2020.
Members of the public who take the London Underground are often treated to inspirational words as they go about their day. The staff write up a mixture of messages that often reflect what's going on in the world around them. Sometimes they're funny, sometimes they're a reminder of all that is good in the world. In fact, these messages have become so popular that they've gained their own Instagram and Twitter accounts.
While many of the messages help boost a commuter on their way to work, their meaning often stays with the passenger much longer. Recently, one message summed up exactly how many people are feeling after months of the pandemic:
If I had a time machine there's one thing I would do; I would travel back to the last time we were together, hold you in my arms and say how much I love you.
The sentimental words express the extent to which so many people have missed human contact and seeing loved ones. And although it might feel a little sad, the message is one of excitement for the future.
As we turn a corner into 2021, we pray that soon we will be able to regain the "normal" aspects of our lives … lives in which we never take our loved ones for granted again.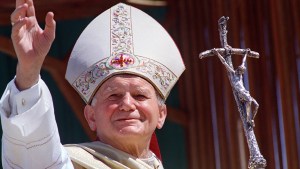 Read more:
10 Powerful quotes from Pope John Paul II to fill you with hope