These are the positive role models our kids need today!
Being a teen isn't easy. With all the emotions, hormones, and pressures from school, home and society, life can be pretty daunting. Role models make a big difference for adolescents, so we've selected a handful of young people who have a positive impact on anyone who reads about them — kids and parents alike! These inspirational youth made the news in 2020. Some have shown tremendous bravery and kindness, while others have managed to acquire and live by incredible faith in their young lives.
Click on the slideshow to discover these impressive youngsters.
Launch the slideshow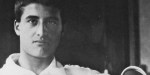 Read more:
7 Reasons your family needs to get to know Pier Giorgio Frassati