He was also viewed by childhood playmates as an "unsalted piece of macaroni."
When thinking about the famous St. Padre Pio, the word "nerd," doesn't usually get used. However, that is exactly how is he was described by someone who knew him as a child.
In the biography Padre Pio: The True Story published by Our Sunday Visitor, the saint's early childhood is described in colorful terms. It clearly shows how he began life as "a boy like any other."
This was revealed by those who knew him, particularly families who would interact with him on a daily basis. For example, as a child Padre Pio would play with children from neighboring farms. His childhood playmates remembered him fondly, but also thought of him as a regular boy.
Luigi Orlando recalled: "When he was with us, he never prayed. There was nothing particularly outstanding about him. With us he was a boy just like any other, [though] well-mannered and reserved." Ubaldo Vecchariano characterized him as somewhat of a "nerd" — "submissive and reserved," an "unsalted piece of macaroni."
The use of the word "nerd" is probably meant to explain Padre Pio as a "socially awkward" child. This was probably the case as he was known to abruptly run away when other children would start to use foul language.
Whenever another boy cursed or swore, Franci [Padre Pio] would run away. The same Luigi Orlando who described him as "a boy like any other," recalled that once, when the two were wrestling, Luigi let escape from his lips "a strong expression," whereupon Franci, who had pinned him to the ground, jumped up, and fled. Riparta Masone recalled that Graziella Forgione would, like her brother, leave the company of any child who cursed or misbehaved.
In a certain sense, his "nerdiness" was a positive attribute, making him stand out from the crowd for his deeply religious beliefs. He would possibly be called a "Catholic nerd" in today's culture.
Suffice to say, his life shows that saints come in all shapes and sizes. You don't have to be a mystic to become a saint. Sometimes, you just need to be a "nerd."


Read more:
Tech geek? Meet your new saintly friend, Venerable Carlo Acutis


Rarely seen photos of Padre Pio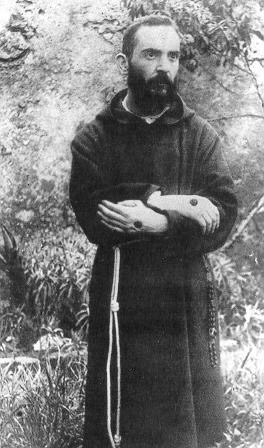 Launch the slideshow