At Mass in Erbil, in northern Iraq, Francis recalls that Our Lady was united to Jesus in his suffering.
You can get Aleteia inspiration and news in your inbox. Our specially curated newsletter is sent each morning. The best part? It's free.
Sign up here
At Mass in Erbil, Iraq, on March 7, Pope Francis blessed a statue of Our Lady that was marred during the ISIS occupation of the Nineveh Plain, from 2014 to 2017. The statue of Our Lady was decapitated and her hands were cut off. The head was recovered and has been reattached to the statue, but the hands were lost.
At the end of the homily, he prayed:
I commend you, your families and your communities, to the maternal protection of the Virgin Mary, who was united to her Son in his passion and death, and who shared in the joy of his resurrection. May she intercede for us and lead us to Christ, the power and wisdom of God.
Read the story of the statue here: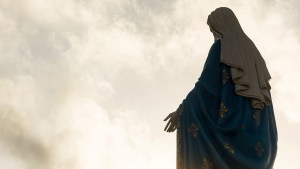 Read more:
Virgin Mary statue marred by ISIS to be blessed by Pope Francis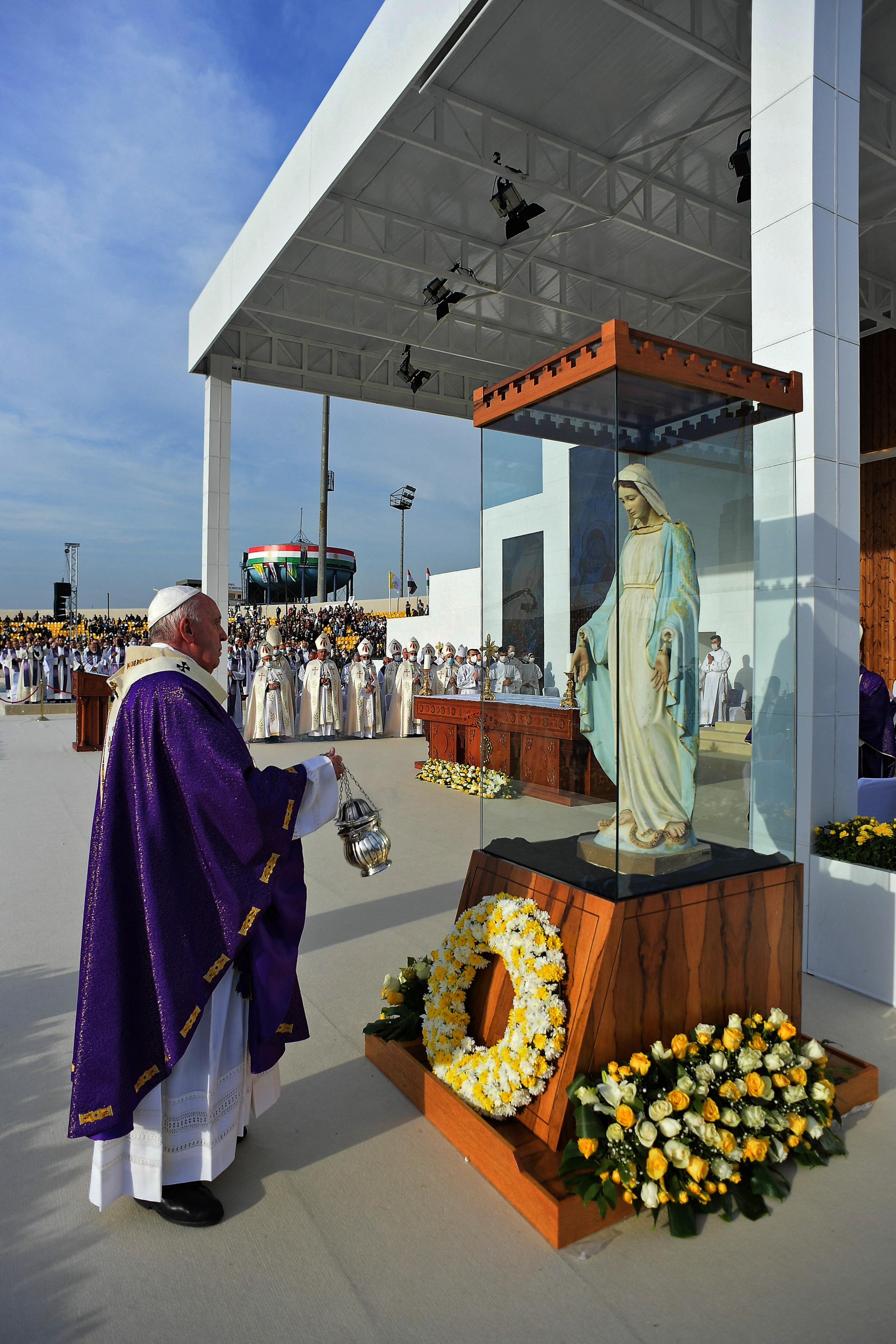 During the Mass, the Holy Father exhorted Iraqis to embrace peace, especially recognizing that God's healing is what the country needs.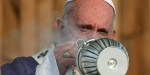 Read more:
Human wisdom isn't the answer to our wounds, says pope in Iraq